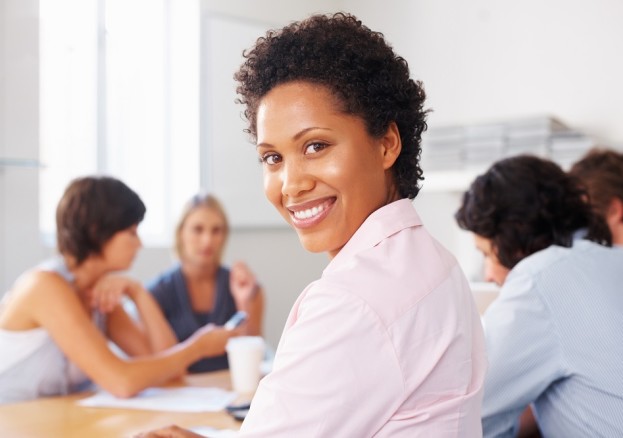 Training with NTTC will give you Qualified Teacher Status (QTS) as part of the School Direct programme which sees the majority of trainee teachers' time spent gaining hands-on experience in a broad range of schools and colleges throughout the county.
NTTC also offers the Assessment Only route to achieving QTS for experienced teachers. Thanks to our extensive links with leading head teachers and respected trainers, NTTC also provides a high quality CPD programme which is open to all schools and teachers.
Based at St Andrews House in the heart of Norwich, NTTC is part of City College Norwich and Transforming Education in Norfolk (the TEN Group). Applications are being invited now for graduates interested in training with us from September 2016.
Norfolk Teacher Training Centre is committed to excellence in hands-on teacher training, benefitting from the expertise across phases and specialisms of TEN Group's institutions – currently four Academies, a University Technical College and a further and higher education college – and other leading schools in the county including Norwich School, Norwich High School and Wymondham College.
The teacher training programme
The Norfolk Teacher Training Centre programme is based on 37 week academic year and all trainee teachers will receive:
128 days in the classroom gaining experience through our Training in School Curricular Programme. This will involve subject knowledge, lesson observation, team teaching, solo-teaching and learning support across at least two key stages. Experience will be divided between at least 2 academies within the group based upon academic subject.
Professional Development Programme with 64 days of off-the-job training experiences. This will be a mixture of professional development training sessions, conferences and opportunities to engage with junior schools and our partner 6th form providers.
Opportunities to experience both Secondary teaching and post-16 learning environments, through partner schools and colleges.
To successfully complete the course, you will be required to:
keep a Professional Practice Portfolio providing evidence of personal progress whilst in school. The Portfolio should also contain reflection on academic issues and reading of relevant published educational research;
participate fully in the life of your placement school, keeping a record of your progressive teaching experiences and evidence through a reflective journal;
demonstrate that you have met the Teachers' Standards;
as part of the Professional Development Programme, you will also complete three written assignments connecting your school based experience within the context of pedagogical research.
NTTC help arrange school placements for trainees, in close consultation with the trainee.
School Direct
Where better to train to teach than in a school? School Direct is an exciting new training route for top graduates. Your school will have a job in mind just for you when you finish your training.
School Direct offers a unique training route to achieving Qualified Teacher Status (QTS) and aims to attract the highest quality candidates.
One of the key features of the School Direct programme is that trainee teachers spend significantly more time actually working in the classroom and other learning environments compared to conventional university-based PGCE courses.
School Direct trainee teachers with NTTC spend a minimum of 128 days in an academy or school or college, gaining invaluable practical experience from day 1 of the academic year. Trainees are supported in their training by a group-wide team of subject specialists and department heads, who supervise, mentor and support their development as a teacher.
In addition, the Centre's trainee teachers benefit from a broad variety of professional development opportunities including one day a week at St Andrews House where they receive professional development in all aspects of teaching skills, together with focussed conferences and tailored learning events.
Entry to the Norfolk Teacher Training Centre is open to graduates, who train for one year full-time, spending most of their time in a 'lead' school, whilst also gaining experience at other institutions within the group. This ensures a real breadth of experience, covering different stages of education, and a mix of urban and rural teaching settings.
On completion of the intensive course graduates will gain Qualified Teacher Status and be equipped to begin their teaching careers with confidence.
In order to apply for a place on School Direct, you must have:
A UK undergraduate degree or a recognised equivalent qualification.
A GCSE grade C or above in English and mathematics.
A GCSE grade C or above in a science if you are applying to teach primary or key stage 2/3 (ages 7–14).
If you studied outside of the UK, you should visit the National Academic Recognition Centre (NARIC) website to find out whether your qualifications are of an equivalent level to UK GCSEs, A levels and an undergraduate degree.
The School Direct training programme focuses on developing teaching skills. You should have a strong understanding of the subject you wish to teach before you start training. If your degree subject does not link closely to your chosen teaching subject, it is recommended that you undertake a subject knowledge enhancement course before you begin training.