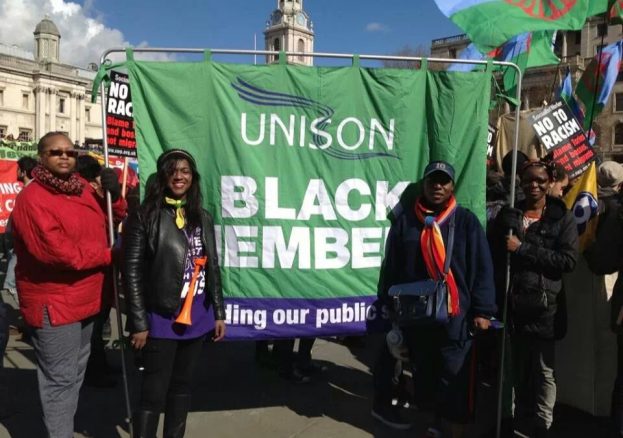 Black History and Black British history in particular, is often marginalized. So it is a key time to acknowledge achievements and for branches, regions to provide an opportunity to discuss wider issues affecting the Black community, creating a perfect opportunity to organise and recruit.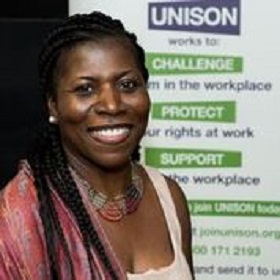 To organise and recruit around Black History Month is to create a stronger union in the workplace and within our communities.
UNISON has long campaigned and is proud to support Black History Month. But our commitment to inclusion and equality lasts a lot longer than four weeks. It goes deep into the heart of our union and helps to explain why we are the UK's leading public service union.
UNISON Black members making history every day – Stronger Together in UNISON.
The theme "The History of Black Trade Unionism across the Diaspora – The Journey"
Diaspora is a scattered population whose origin lies within a smaller geographic locale. Diaspora can also refer to the movement of a population from its original homeland.
Mass movement of groups of people in the world have taken place over centuries and in recent years, which has resulted in the movement of nations of people from their homelands for various reasons; whether by force, war , slavery, explosion, famine, or economic reasons. In recent years conflicts in the area referred to a s the Middle East and countries in Africa has resulted in a mass refugee crisis as people flee the fall out of war and uprising from Syria, Afghanistan, Somalia, Ethiopia; risking their lives to flee to places of safety in Europe.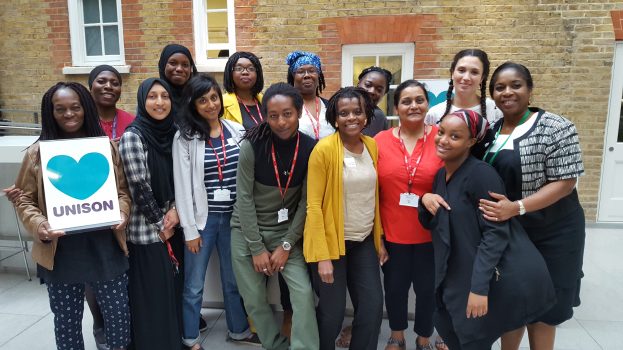 People of the Commonwealth, Caribbean, Africa and Asia were invited to Britain to help rebuild the country and fill the gap in employment forced following the World War – Britain needed labour to rebuilt the infrastructure due to bomb damage and economic effects of war.
Between 1945 -1962 many from the Commonwealth not Europe marked a symbolic mass immigration as adverts for work, their sense of patriotism, and some wanted to re-join the armed forces having fought for Britain during the war. Thousands of Kenyan-Asians moved to Britain in 1963 following Kenyan Independence. And so the journey began again.