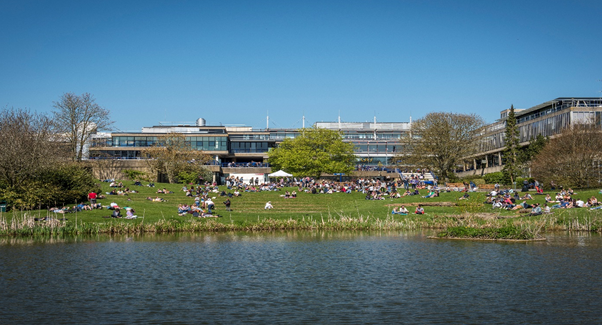 Our campus, overlooking the beautiful UNESCO World Heritage City of Bath, has a vibrant research culture driven by the enthusiasm and standing of our academic community.
Students are attracted by our excellent academic reputation, our outstanding graduate employment record, our world-class sports facilities, and the wide array of other social, recreational and personal development opportunities we offer.
We regularly appear in the top ten in national league tables. We are a research focussed university with a STEMM-rich portfolio.
Our ability to offer placement options across our discipline base, and with leading organisations, is unique among UK research-intensive universities.
In 2016 we will celebrate the 50th anniversary of the award of our Royal Charter. A number of celebratory events and ceremonies will be held for everyone to share in our year-long festivities.
We are recognised as an international centre of research and teaching excellence, achieving global impact through our alumni, research and strategic partnerships.
Attracting and supporting the best students from diverse social and cultural backgrounds
We provide an inclusive environment which anticipates the varied support requirements of our diverse student population. This helps individual students to achieve their potential. We work with partner schools and colleges to raise the aspirations of talented young people and ensure that they have the pre-requisite knowledge and skills to benefit from our provision which helps us to achieve our widening participation goals.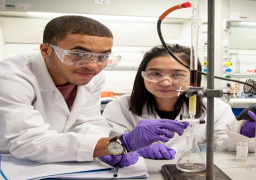 This year we continued to support 60% of our undergraduates to undertake a placement year translating to over 89% of students finding graduate-level jobs following graduation.
We appointed a community intern to support and develop the student community and sense of belonging.
We enhance our targeted, and peer, support networks for students from under-represented backgrounds which has helped us to maintain our outstanding record for student retention and success.
Our Student's Union
The Students' Union has won several individual and group diversity awards over the years and continues to do good work across the university. One of these awards was the NUS/UKCISA 'Internationalised Students Union of the Year' in 2014. They also hold an Investors in Diversity award.
The current Students' Union Sabbatical Officers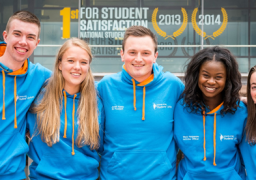 Our student societies span a wide range of activities to help students become part of our cohesive university community. Our Community sabbatical officer is responsible for a variety of groups such as our Diversity and Support groups and international students. A number of social activities and experiences have been organised which have brought students together to share and celebrate our diversity. One such celebration is One Bath week.
"One Bath is an annual series of events run by the Students' Union to promote and celebrate the cultural diversity we have here at the University of Bath. It's about all students, of all backgrounds, coming together and learning more about different cultures. We aim to encourage and facilitate students to showcase and promote their own culture during the week.
Our university has a strong international reputation and over 30% of student here are international students. We celebrate the opportunity we have to study together here in Bath." Extract from an invitation sent to all students.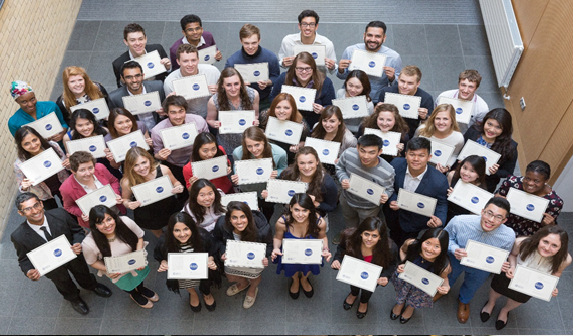 Equality and diversity leadership
The equality lead for the University is the University Secretary. The Equality and Diversity Manager is based in the Office of the University Secretary. The central location of these posts enables diversity to be at the heart of activities within the university. This facilitates strategic management of diversity issues.
We are maintaining a socially diverse and inclusive university community to which all students and staff feel a sense of belonging.
At university-wide meetings such as the Equality and Diversity Network, all departments come together to discuss relevant actions relating to staff and students such as providing suitable alcohol-free events for mature students of other faiths.
Our Equality and Diversity Committee takes a strategic role in planning our focus and actions for the coming years. They also monitor progress made and make recommendations on future work such as the student attainment results and staff numbers. We set up a student attainment group to take action in relation to the BAME student attainment results.
Collaboration with other Universities
We also work closely with a regional group of universities to share best practice and work on specific equality projects.
One of these projects is the jointly hosted Equality Forum which takes place each year with a local university. An invitation is sent to other local universities. Attendance at each Forum is good with staff, students and the local community meeting together to discuss hot topics such as unconscious bias, BAME student attainment and campus safety for women.
Participation in the Higher Education Race Action Group (HERAG) gives us access to useful tried and tested solutions to specific themes relevant to our university community.
International staff
Our international staff numbers are improving year-on-year and this year 34% (33% last year) of the University's Education and Research job family (academic) are international staff. We work in partnership with locally and internationally with other universities which raises our profile. We also collaborate with key international partners to provide staff and students with valuable opportunities for cross-continental research.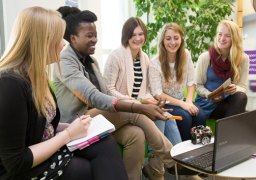 Athena SWAN
Our university holds a bronze Athena SWAN award and half of our science, technology, engineering, maths and medicine (STEMM) departments hold an award with the other departments in the process of applying for an award within the next year. The work on this award has had an impact on all areas with staff and students benefiting from improvements made to our policies, practices and procedures.
These along with other initiatives demonstrates our commitment to equality and diversity. Please search our website and contact us to discuss what we do.
We would welcome your job application to join us. Here are details of our current vacancies www.bath.ac.uk/jobs/