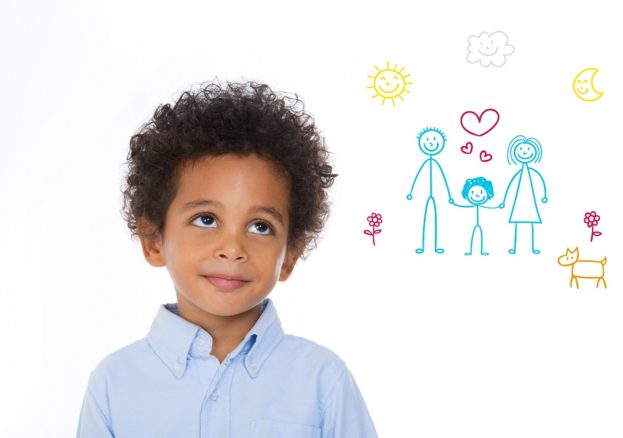 Our adopters come from all backgrounds and cultures and have adopted children from all over the UK.
What is adoption and why do we need it?
Some children cannot live with their birth parents because it is not safe for them to do so due to neglect or abuse. They will often have complex needs. Very few children in the UK are now relinquished for adoption; however a few parents know they cannot give their child the life they want for them and ask the local authority to find them a new family. Adoption is a way of providing a new family for children when living with their own family is not possible. Adopters become the child's legal parents.
There are other ways that a child's place in a new family can be secured, for example by asking a court to make a legal order such as a residence order or a special guardianship order. For these children their birth parents remain their legal parents.
Who can adopt?
you must be at least 21 years old – there is no upper age limit
you can adopt as a single person; if  you are a couple, you do not have to be married or in a registered civil partnership; you can be a heterosexual couple or a gay or lesbian couple
a single person, or one person in a couple must be domiciled in the UK, and  each applicant must have lived in any part of the British Islands for a least one year before they can apply to a court for an adoption order
you cannot adopt if you, or any adult living in your home, have been convicted of an offense against a child
What else do adopters need?
There is no 'ideal' adoptive family, but adoptive families do need:
warmth, stability and a genuine love of children
a good support network
willingness and ability to communicate and work with children and professionals
patience and a good sense of humour
room in their home for a child to grow – although you do not need to own your own home
in the Royal Borough we particularly need families from all ethnic and cultural backgrounds that can adopt sibling groups and children over four years old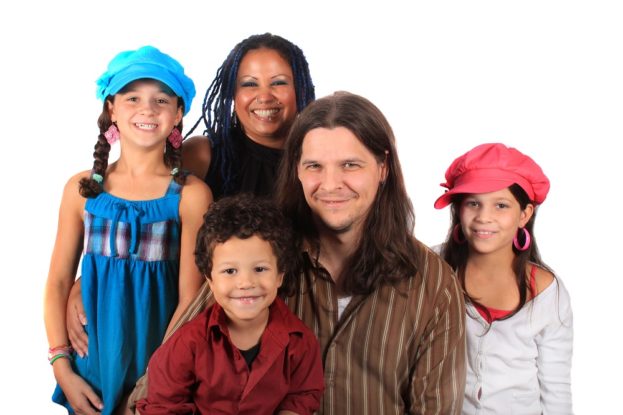 FAQs about adoption
I want to adopt a child as young as possible. What are my chances of being matched with a baby?
Most children adopted from public care have been through court proceedings. To make sure that adoption is the right decision and that parents have had a fair hearing can take several months. There are very few children under one year old available for domestic adoption. The average age of children adopted in  England and Wales in the year ending March 31 2013 was three years, eight months.   Only two percent (90) of the adopted children were under one year old
Can I adopt a child with a different ethnic background from my own?
Recognising the increasing diversity of the UK population we try to match children to be a good 'fit' with their adoptive family. You don't have to share the same ethnic or cultural background; however, adopted people need to balance two identities during their life so adoptive families need to demonstrate their ability to promote positively their child's birth heritage, including any religious background.
How long does it take to adopt?
The assessment process is divided into two stages.  The first stage should take two months to complete while the second stage should be completed within four months from your notification that you wish to proceed through to the signing off of the decision to approve you as an adopter(s). We often take less time than this. The assessment may take longer for some applicants who have very complicated backgrounds or if unforeseen events arise during the assessment. In these instances we may ask you to take a break from the assessment to help to resolve the issues.
Do I have to live in Hammersmith and Fulham, Kensington and Chelsea or Westminster?
We generally accept applications from people who live approximately an hour's travelling away but we make exceptions for people that can meet the needs of children who may wait longer for an adoptive family; for example sibling groups from all backgrounds, children with disabilities and children over four years old.
Do adopted children have contact with their birth relatives?
Yes. Children may keep in touch with their birth family through a mediated letter box service – their adopters exchange letters and cards with the birth family, usually once or twice a year. Some children also see their birth relatives. This is with their adopters' agreement and Hammersmith & Fulham, The Royal Borough of Kensington and Chelsea and City of Westminster are always there to support direct contact arrangements.