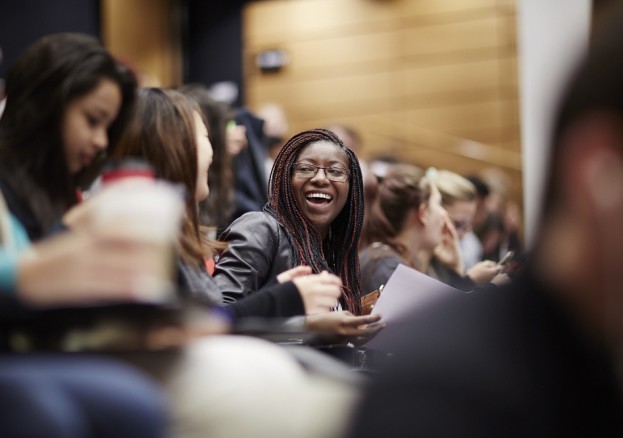 King's College London is one of the top 20 universities in the world and among the oldest in England, with an outstanding reputation for world-class teaching and cutting-edge research.
It has more than 26,500 students, including 9,300 international students from over 150 countries. Its UK undergraduate profile is particularly diverse when compared with other institutions nationally. It has some 7,000 staff, including 1,500 academic and research staff from outside the UK, about 40% of the total.
Location
King's has four Thames-side campuses within a single square mile in the heart of London and uses its location to build and consolidate partnerships with many key cultural, political, professional and business entities and communities in the capital.
Disciplines
King's has a particularly distinguished reputation in the humanities, law, the sciences (including a wide range of health areas such as psychiatry, medicine, nursing and dentistry) and in social sciences including international affairs. It has played a role in many of the advances that have shaped modern life, such as the discovery of the structure of DNA and research that has led to the development of radio, television, mobile phones and radar.
Our strategy
King's Futures is the Principal's programme to refresh and transform the university. It seeks to build on successes, adapt to changing circumstances and ensure King's continues to deliver outstanding teaching and research. Diversity and inclusion are viewed as core to this work in enabling us to achieve excellence.
Diversity & Inclusion
The Diversity and Inclusion Team is supporting the university to meet its commitment in this area. The Team's role is to:
promote best practice in diversity and inclusion, to enable all staff and students to achieve excellence
offer training in Inclusive working and Unconscious bias
develop and maintain interventions and initiatives that are tailored to support staff and students from particular groups to succeed
review and develop policies and practices to ensure they promote equality of opportunity
undertake steps to ensure the university is compliant with the Equality Act 2010
The University holds a Bronze Athena SWAN Award and 14 faculty/departmental Awards. It is one of 8 universities nationally to hold a Race Equality Charter Mark Award. There is a high level of engagement with this agenda from senior management at the university and the Team has been able to make significant progress on many fronts over the last 2 years.
Diversity & Inclusion targets
The university has a corporate Key Performance Indicator (KPI) which all faculties have signed up to and which aims to drive improvements in the following 3 areas, which form the institutions current diversity and inclusion priorities:
the proportion of women in senior academic roles
 the proportion of Black and Minority Ethnic (BME) staff
 the attainment and success of BME students