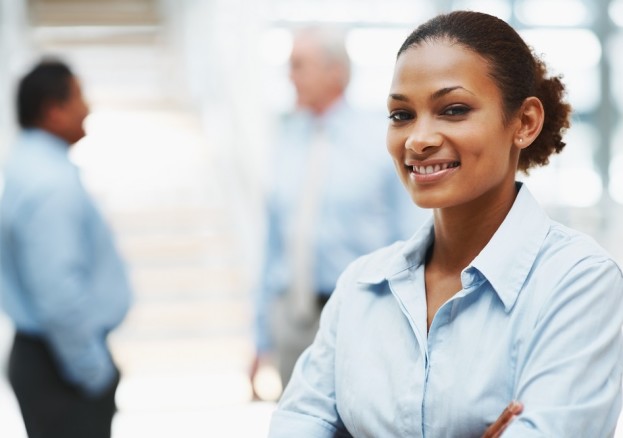 Everything we do is driven by a desire to provide a better service and greater value to our clients.
That means being creative and innovative in how we go about our business to find a better way. It's taken considerable drive and determination to get us where we are today, and we know there's still plenty more to achieve.
In the main, we tend to advise large international corporations in our key sectors. We have a broad practice base, with teams that focus on their own areas and clients, as well as supporting each other's transactions. For you, this means there are significant opportunities to specialise in and learn about different aspects of the law.
Half of our staff work outside the UK, and we have 24 bustling offices in Europe, the Middle East and Asia. We can handle high-level, multi-jurisdictional transactions and disputes, and provide clients with first-rate integrated international services.
Our international practice groups are built around local lawyers who are familiar with their country's culture, customs and nuances. Together with lawyers from a more international background, we've created a network of well-balanced teams that can help and advise clients on local and global matters.
We are evolving all the time and continue to grow as a firm – consolidating our position and thinking ahead, which is where you come in. The graduates who join us are our future, and wherever in the world you end up working, we're determined to create a culture of opportunity and creativity that works for you… and for the firm.
Careers
Our clients, the work we do for them, our people and our culture mean that we are well positioned to achieve our ambitious plans for growth. Our clients choose to work with us because of our client centric approach, which means we really understand their business, their challenges and ambitions and we are known for delivering the highest quality, tailored service.
We are looking to recruit high performing graduates, lawyers and business services professionals who will help the firm achieve its potential, and who want to develop their career in an innovative and collaborative environment.
Our high performance culture demands, supports and rewards the highest performance, allowing you the opportunity to shape your own career in an environment where your development is truly invested in.
Experienced Lawyers
Simmons & Simmons' reputation for international excellence means that our clients bring us their toughest business challenges.
Across the firm, at any time, Simmons & Simmons may have career opportunities for ambitious experienced lawyers, both in a fee-earning and knowledge based capacity, who are technically excellent, commercially aware, have an international outlook and who thrive on working as part of a collaborative and supportive team.
Training Contracts
If you're keen to join us, find out more below about our training contracts.
We have high expectations here. Soon after you start your training contract, you'll be in the thick of things, assisting first-rate lawyers on high-profile projects for the world's leading businesses. And we're confident that your training contract at Simmons & Simmons will give you the knowledge, experience and thirst to succeed.
Our trainees shape and develop our future business and, from the moment you start your training contract, we will help steer and support you on the road to qualification and beyond.
And, because we believe that the more you see and do, the more you learn, we've changed the way we charge for trainees' time during their training contracts – freeing them to get involved in the aspects of legal projects that they'll really learn from.
Competition for our Training Contracts is extremely high as we recruit a large proportion of our trainees through our vacation schemes with only a limited number of places available to direct applicants. Therefore, make sure you submit your application early and put your very best into it.
Vacation Schemes
We want you to know that you're making the right career choice. That's why we believe it's so important to give future trainees a real taste of what lies ahead in their careers through our vacation schemes.
This is the driving idea behind our vacation schemes. We run the following vacation schemes and workshops across the year:
A five day winter vacation scheme for all final year students and graduates
A two day spring insight workshop for first year law and non-law students and penultimate year non-law students
Finally we run two week summer vacation schemes aimed at penultimate year law and non-law students, final year students and graduates
These structured vacation schemes mean we can take a closer look at you, and you can see for yourself whether life at Simmons & Simmons will suit you. There are only 80 places available and we recruit on a rolling basis, so if you're interested, make sure you apply as soon as possible.
What can you expect at Simmons & Simmons?
Our firm's strategy has a core theme of creating a 'high-performance' culture, a key component of which is a strong and clear career path for our people, with accelerated progression for the best performers.
We believe that a true high-performance culture will provide us with our single greatest source of competitive advantage. It is essential that everybody understands how they contribute to our firm's success and how they can progress their careers. With this in mind, we have established a career framework with clear expectations at each level, underpinned by a simple performance management process.
In terms of our working environment, you can expect a genuinely collegiate feel with a supportive atmosphere and team ethos. You'll get to learn and develop alongside the highest-quality professionals, many of whom are considered the best in their field. And with our enviable client list, you'll benefit from exposure to some of the world's leading companies and financial institutions.