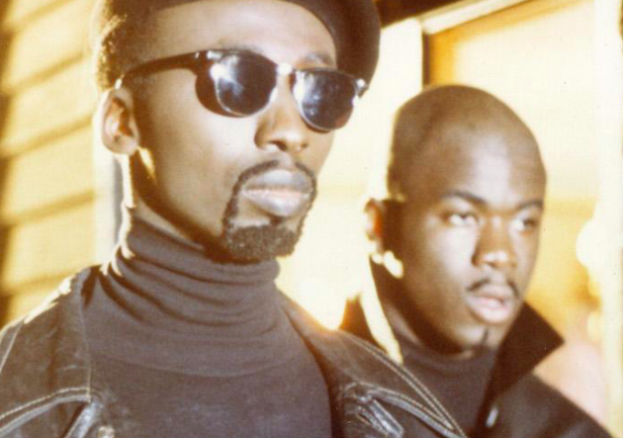 Curator, artist and filmmaker Zak Ové opens the Get Up Stand Up Now event series introducing an in conversation between celebrated film industry actress CCH Pounder and renowned filmmaker John Akomfrah.
Join this outstanding line up of speakers and exhibitors to celebrate the opening of the exhibition. Hear of how filmmaker Horace Ové has influenced the work and lives of creatives across generations. And how they too have come to build prolific portfolios and have impactful journeys through industry.
"Horace has been a seminal figure in the development of British film, photography and art. And from our earliest encounters and more recent collaborations with him, he has always been that totemic, bacchanalian and poetic spirit.
A spirit that was born in the Caribbean and expressed in the diaspora!"
John Akomfrah is a hugely respected artist and filmmaker, whose works are characterised by their investigations into memory, post-colonialism, temporality and aesthetics and often explores the experiences of migrant diasporas globally. Akomfrah was a founding member of the influential Black Audio Film Collective, which started in London in 1982 alongside the artists David Lawson and Lina Gopaul, who he still collaborates with today. Their first film, Handsworth Songs (1986) explored the events surrounding the 1985 riots in Birmingham and London through a charged combination of archive footage, still photos and newsreel. The film won several international prizes and established a multi-layered visual style that has become a recognisable motif of Akomfrah's practice. Other works include the three-screen installation The Unfinished Conversation (2012), a moving portrait of the cultural theorist Stuart Hall's life and work; Peripeteia (2012), an imagined drama visualising the lives of individuals included in two 16th century portraits by Albrecht Dürer and Mnemosyne (2010) which exposes the experience of migrants in the UK, questioning the notion of Britain as a promised land by revealing the realities of economic hardship and casual racism.
As part of Get Up Stand Up Now CCH Pounder exhibits a number of works from her diasporic collection which includes approximately 500 works of art. It aims to capture the temperament of the times through which she has lived. With a career spanning over 40 years, the actress was first celebrated for her strong female roles in television shows such as ER, The Shield and Sons of Anarchy, as well as films including Avatar, Orphan and Baghdad Café.
Pounder opened an art gallery in Los Angeles, the Pounder-Kone Art Space and founded with her late husband Boubacar Kone the Musée Boribana, the first privately owned contemporary art museum in Dakar, Senegal. It featured works by local artists and pieces from the African diaspora including the United States, Jamaica, Guadeloupe and Haiti.
Header Image: © Smoking Dogs Films; Courtesy Lisson Gallery.
Black Audio Film Collective, John Akomfrah
Who Needs A Heart, 1991
Single channel 16mm film transferred to video, sound
80 minutes
More Westminster Listings MORE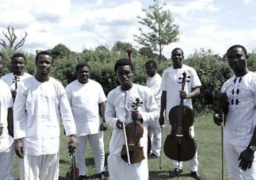 Westminster
Thu, September 26, 2019 6:30 PM – 9:30
Join us at ROSL to celebrate BBC Music Day 2019 BBC Music Day 2019 is a celebration of…