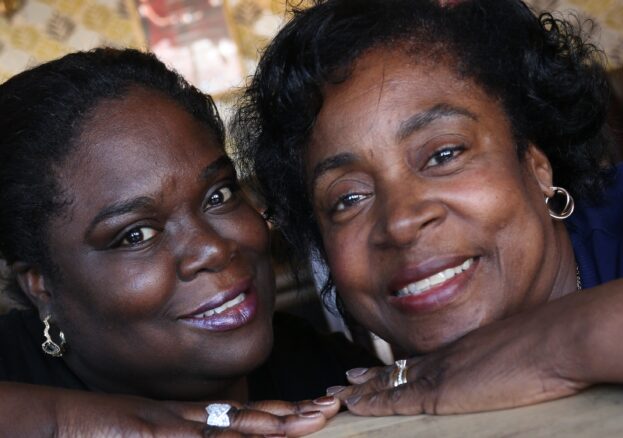 We are the National Caribbean Heritage Museum, a social history and community museum celebrating and commemorating the Caribbean contribution to the UK.
As a museum "without walls" we connect with communities across the UK, through art, music, performance and more. Dedicated to preserving Caribbean history, heritage and culture in original and unusual ways, we are fast becoming known for our innovative exhibition events.
We're a unique, vibrant, creative organisation dedicated to commemorating and celebrating the Caribbean contribution to life in Nottingham and the UK.
For many centuries, Caribbean's have helped to shape and influence our shared British culture, heritage and achievements, but their stories are often left untold. We aim to bring those stories to life for everyone, by exploring, preserving and sharing the history, heritage and culture, both past and contemporary.
Fascinating social histories. Moving personal accounts. Intriguing objects. Wonderful music, art, performance and crafts. You'll find all that and more in our eclectic and often unexpected exhibitions and events.
Above all, we're a museum without walls, in every sense. As a social history and community museum we travel to and connect with communities in Nottingham, our home, and further afield, especially those who may not normally visit traditional heritage organisations. Our exhibitions and events celebrate the lives and experiences of ordinary people, in a way that all people can recognise and embrace.
History and heritage isn't only found in the pages of a book or in a museum, it's about our lives, the things we do every day, the objects we use and treasure, the traditions and values we hold dear and the stories we tell. We unearth all those things, from the day-to-day, to the rituals and curious customs little is known about, revealing why they're important in order to shine a light on our shared social history and culture.
Founder  and Director Catherine Ross,  emigrated with her family from the Caribbean island of Saint Kitts to the UK in November 1958, when she was aged seven years old.
Catherine began her new life in the UK in Nottingham, where she was educated and obtained her teaching qualification from City and Guilds at a Nottingham College.
Realising her passion for working with people, Catherine began her career as a lecturer teaching English, Book-keeping and Accounting at various higher education colleges across Nottingham between 1978-1986. After this, Catherine worked for the National Council for Voluntary Services, where she was tasked with developing training programmes for young people, Directors of training policy and CEOs. She has also held roles at the Scout Association, where she was responsible for promoting scouting as a form of leisure, but also as a learning opportunity to young people and adults from different ethnic communities. Catherine has held positions at the British Red Cross, where she was responsible for assessing and streamlining the regional infrastructure of the national organisation.
Inspired by her experiences thus far, Catherine wrote two books – the first which describes how to access funding for voluntary youth work, written in 1987 and the second, Equal Opportunities: Considerations for Trainers in the Youth Service, both books were published by the National Council for Voluntary Youth Services in 1990.
Yearning to go back to teaching, Catherine began working at various secondary schools across Nottingham as an English teacher in 1997. Her teaching career, which lasted a decade, inspired Catherine to start her first business, a home tuition service which she began in 2007 and ran until 2011 when she decided to retire.
Throughout her time in the UK, Catherine had noticed that the contribution of Caribbean people to the UK was not recorded, celebrated, nor commemorated in the museums she had visited. As a young girl who had never previously seen or experienced snow (which changed within the first few months of living in the UK!), Catherine had always enjoyed talking with others who had also emigrated from the Caribbean to the UK, sharing stories and experiences. It was these conversations that made Catherine realise these precious snippets of oral history needed to be preserved and shared with all communities in Nottingham and the wider UK.
Encouraged by the success of her home tuition business, and wanting to change the under-representation of Caribbean heritage in the UK, Catherine decided to go back into education, but this time as a student herself at Nottingham Trent University. She completed an MA in Museum Management in 2014 and set up the SKN Heritage Museum with her daughter Lynda-Louise Burrell in February 2015. SKN Heritage Museum, which re-branded to Museumand (National Caribbean Heritage Museum) in 2016, is the first museum in the UK to celebrate Caribbean heritage, culture and social history. As a museum 'without walls', Museumand aims to connect with communities across the UK through pop-up exhibitions, art, music, performance and food.
Creative Director , Lynda-Louise Burrell was born in Nottingham with a strong connection to the Caribbean, as her parents were part of the Windrush migration in the 1950s; her mother emigrating from Saint Kitts, and her father from Jamaica.
Educated in Nottingham, Lynda moved to London when she was 16 years old, to study at the London College of Fashion. It was here that she secured a BTEC National Diploma, and following this qualification, Lynda studied at Middlesex University, reading for and obtaining a BA Hons in Fashion Design.
These qualifications flowed naturally into her next pathway – a new life and the start of her career in fashion design in the United States of America, where throughout her 11 years working in New York City, she developed an impressive career.
Lynda's initial roles in the United States included working as a Design Assistant at Marc Jacobs, where she was responsible for designing clothing and prints for forthcoming seasons, and working on collections tailored for the Japanese market at designer Mark Eisen. After these roles, Lynda became a Fashion Stylist Assistant, where she organised and styled photoshoots for clients such as Italian Vogue, Macy's and magazines including Hampton's.
Following this, Lynda began work for Jennifer Hitzges, where she styled and produced stories for clients such as Vanity Fair, Spanish Vogue and GQ (among others), and later became assistant to the Fashion Director for Marie Claire Magazine, managing high level budgets, working with celebrity and VIP clients and styling several photoshoots per month. Following a successful five years in the New York fashion sector, Lynda decided to utilise her skills and expertise by working as a Freelance Fashion Consultant and Stylist, and worked for six years with clients such as NBC and Julie Haus, and for magazines such as Oprah's O at Home, Marie Claire and Miami Photo. During her time in the United States, Lynda also was CEO of B Girls Inc., a company which manufactures bath and body products.
Lynda left the world of fashion and returned to the UK in 2009 to set up a nail spa and nail polish brand with her sister. With two nail spas subsequently set up in two Debenhams stores in Scotland and a flagship nail spa, located in Islington, London their products were sold in major department stores including Selfridges and Debenhams; leading fashion boutiques; independent stores; and internationally in stores in Barcelona and Bilbao.
In 2014 wanting to change focus Lynda's mother, Catherine Ross, began setting up a 'museum without walls' that celebrates and commemorates Caribbean social history and heritage. Wanting to help her mother make the initial arrangements, Lynda planned to spend just a few months working on the museum's branding and marketing. This was now two years ago, and Lynda now works full-time as the museum's Creative Director, which involves promoting the museum and its exhibitions by engaging different audiences, establishing professional relationships with artists, curators and other museum staff, and creating exciting future projects.
Lynda's Caribbean cookery book is still a work in progress!
Why not get involved or tell your story?
If we've inspired your curiosity and you'd like to find out more about us please feel free to get in touch.
We'd love to hear from you.