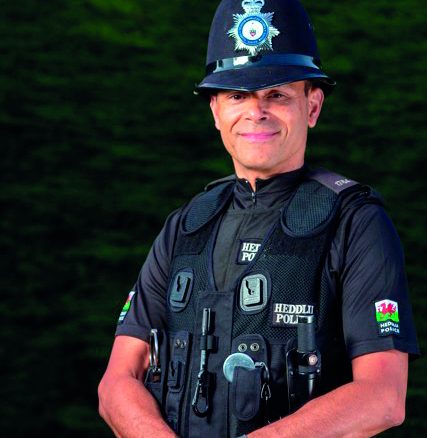 Wales is a land of contrast, bustling cities, beautiful coastline and small, rural communities. This diversity creates unique challenges for the police officers and staff that live and work here. There are 4 Welsh Forces, Dyfed-Powys, Gwent, North Wales and South Wales and all of us have a strong commitment to valuing difference and encouraging inclusivity – both within our organisations and through the service we provide.
One of the ways that we can deliver a service that meets the needs of our public is to have a workforce that is representative of our communities. This means ensuring that we recruit people that have different characteristics, whether that is gender, race, religion, disability, age, sexual orientation or gender identity. A diverse workforce means that we can provide a better service to our communities through a workforce that has a range of skills and life experiences.
We are particularly keen to receive applications from people that have a Black, Asian or other ethnic minority background (including non-visible ethnic minorities such as Czech, Slovak, Polish, Gypsy/Traveller people).
The Law
As part of our Equality Duty set out in the Equality Act 2010, we have a responsibility to remove any disadvantages experienced by people with 'Protected Characteristics' (this means gender, race, religion, disability, age, sexual orientation, gender identity, pregnancy and maternity and marriage and civil partnership). We also have a duty to take steps to meet the needs of people with Protected Characteristics where these are different from the needs of other people, and to encourage people from protected groups to participate in public life or activities where their participation is disproportionately low.
What does this mean?
When it comes to recruitment, this means that we need to understand any barriers to joining the Police for people that share Protected Characteristics and work to remove them. It also means that we need to understand the demographic of our workforce (for example, how many ethnic minority officers that we have) and if numbers are lower than they should be, work to change this.
What is Positive Action?
Positive Action refers to the initiatives that we will undertake to remove barriers and encourage under-represented groups to apply to join the Police. Support you may receive varies across Forces but may include:
Offering contact with an existing Police Officer to learn from their experiences
Providing funding to complete the Certificate of Knowledge in Policing (some Forces require this qualification prior to joining)
Running awareness sessions and preparation courses before different stages of the recruitment process
How do I find out more?
Just email our recruitment teams and they will put you in touch with someone that can help:
South Wales Police: Joinus@south-wales.pnn.police.uk.
North Wales Police: SSFPCRecruitment@nthwales.pnn.police.uk
Dyfed Powys Police: workforceplanningteam@dyfed-powys.pnn.police.uk
Gwent Police: CentralRecruitment@gwent.pnn.police.uk