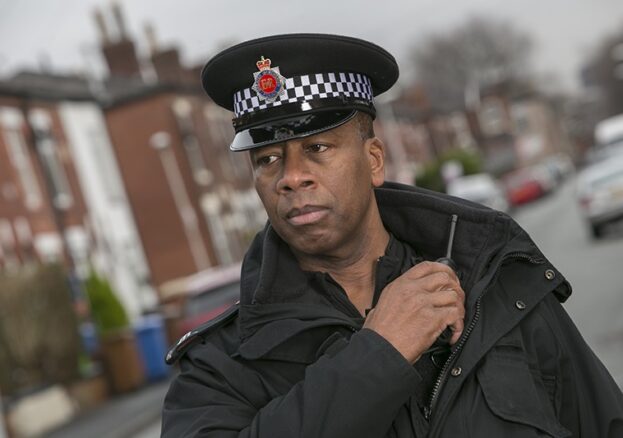 Greater Manchester Police's (GMP) Positive Action Team (PAT) work to ensure that as an organisation we are reflective of the community we serve.
Specifically, we work to remove barriers that disproportionately affect people from certain back grounds and identities, most notably those from Black, Asian and Minority backgrounds.
We use positive action legislation (Section 158, Equality Act 2010) carefully and considerately to ensure we recognise the responsibility required when addressing issues that have arisen from policing and its complex relationship with communities who may feel marginalised.
Our team is out in the heart of Greater Manchester communities on a regular basis, engaging with people and having genuine conversations about the career opportunities at GMP, we also deliver a series of recruitment support events and through this we've been able to support black, Asian, minority ethnic and female candidates to bring out their full potential.
As of 2021, 9% of Police officers identify as black, Asian or minority ethnic and 33% of our officers are female, this is a significant improvement in representation from our 2019 figures of 7% black, asian and minority ethnic and 30% female. Despite the challenges brought on by the pandemic we've been able to deliver our recruitment events in an online format to ensure our candidates are still able to take advantage of our support.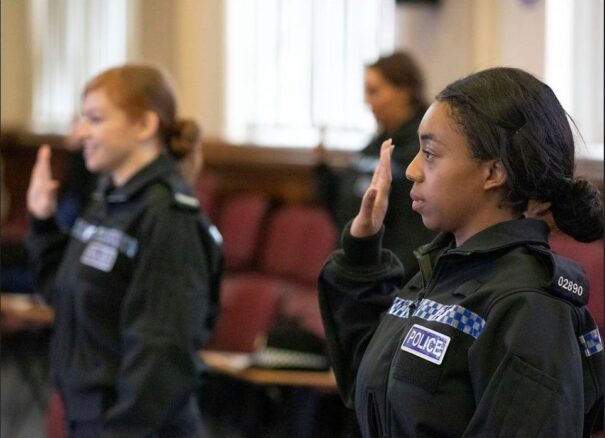 It is in our understanding that the only way we can become an effective service is by accurately representing Greater Manchester, not just in regards to meeting and exceeding the public's expectations of us but also physically reflecting the resilient and wonderfully diverse communities we work in and with.
Not only are there opportunities and support there to begin your career here at GMP but our fair and inclusive promotion policies are there to make sure that you'll get your opportunities to thrive here at GMP and be a part of change for good in Greater Manchester.
Elliot Collymore, Positive Action Officer at Greater Manchester Police
Black and Asian Police Association for Greater Manchester
Greater Manchester Black and Asian Police Association, (BAPA GM) are excited to contribute to this October edition of BHM 2021
The BAPA Executive team of all individuals that work for GMP staff and officers, we are all individuals that believe and work to achieve equality across GMP workforce and our Greater Manchester communities – which is why we gladly volunteer our time to support Greater Manchester police and our Greater Manchester communities.
BAPA GM seeks to improve the working environment of Black staff by protecting the rights of those employed within the Police Service and to enhance racial harmony and the quality of service to the Black, Asian and minority ethnic communities of the UK; thereby assisting the Police Service in delivering a fair and equitable service to all sections of the community.
BAPA GM provide support network for all GMP lack and Asian Officers.
Working with the National Black Police Association, (NBPA), we assist with steering the National direction of force policies in line with equality issues.
BAPA GM advises and consults on race issues, fairness and equality issues locally within Greater Manchester and GMP.
We continue to tirelessly work towards improving relationships between Greater Manchester Police and under-represented communities of Greater Manchester.
BAPA support and work with the GMP Positive Action team improving recruitment, retention and progression of staff members employed by GMP
We assist the force in the development of new and existing policies where necessary.
BAPA GM also facilitate the improved relationship with other organisations within Greater Manchester or nationally.
Elaine Clarke-Williams, BAPA GM Chair
We also have social media; get involved and stay up to date with event announcements throughout Black History Month and beyond by following BAPA GM on:
Twitter: @BAPAGM
Facebook: www.facebook.com/bapagm
LinkedIn: Black & Asian Police Association Greater Manchester