The Barbican exists to inspire people to discover and love the arts. We innovate with outstanding artists and performers to create an international programme that crosses art forms, investing in the artists of today and tomorrow.
A world-class arts and learning organisation, the Barbican pushes the boundaries of all major art forms including dance, film, music, theatre and visual arts. Over 1.8 million people pass through our doors every year alongside hundreds of artists and performers from across the globe, while our creative learning programme underpins everything we do.
Barbican Guildhall Creative Learning A pioneering cultural alliance between an arts centre and conservatoire transforming 21st century creative learning.
Barbican Guildhall Creative Learning Creative Learning at the Barbican and Guildhall School aims to inspire, challenge and amaze – whether you're in the audience or taking part. It enables people to participate and to develop themselves through a vibrant multi-arts programme. Our audiences enjoy international music, theatre and dance, film, visual arts and design and through our partnerships, we present the best established artists, while seeking out and nurturing the talent of the future.
Our Pledge To Young People
Help you access and afford outstanding arts events: By offering over 50,000 accessibly priced tickets to Barbican events for 16–25 year olds and putting on free events every year at the Barbican and in your community.
Give you a platform to be creative:
By delivering inspirational, hands on arts experiences for every 8–16 year old in east London by 2020 and giving you opportunities to perform and showcase your work.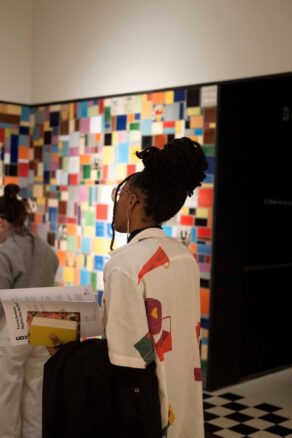 Enable you to gain skills and get jobs in a 21st century economy:
By providing arts and training opportunities for over 10,000 young people and artists by 2020. Listen to what you want: Programming events by, with and for you.
Listen to what you want:
Programming events by, with and for you. Listening to your ideas and supporting the teachers and artists working with you so, together, you can bring these ideas to life