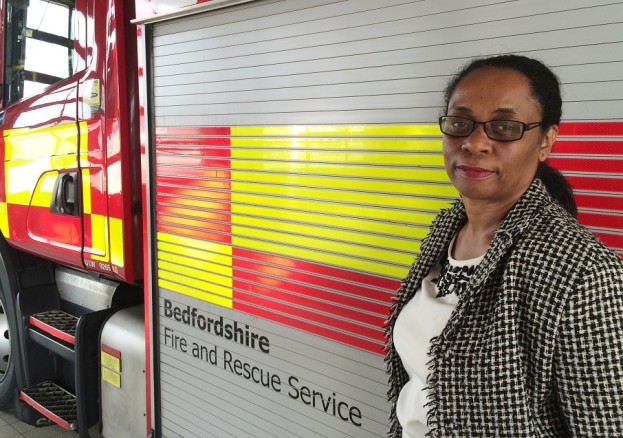 Bedfordshire Fire and Rescue Service values the benefits that differences between employees can bring to our organisation.
We are currently seeking the widest range of applicants from the broadest mix of cultures, backgrounds and lifestyles for roles as Firefighters (full-time and on-call), Control Room staff and Support staff.
To be a full-time firefighter you should live in Bedfordshire, or within 10 miles of it's border, be fit, over 18, have four GCSEs, be able to swim and have a full driving license (and no pending issues).
Positive Action
Retained Recruitment Positive Action can be clouded by misunderstanding and misinformation. The term positive action refers to a number of methods designed to counteract the effects of discrimination and to help abolish stereotyping.
An important point, in relation to positive action, is that it is not about giving more favourable treatment to particular groups in the recruitment process, but raising awareness of employment opportunities that exist within our organisation. Bedfordshire Fire and Rescue Service firmly believe; and are committed to selection and promotion being based solely on merit.
Our findings currently show that we are underrepresented by women and people from Black, Asian and minority ethnic backgrounds in certain areas of our workforce; fire-fighting. As a result of these findings we carry out positive action initiatives to attract  applications from women and people from BAME backgrounds to become firefighters.