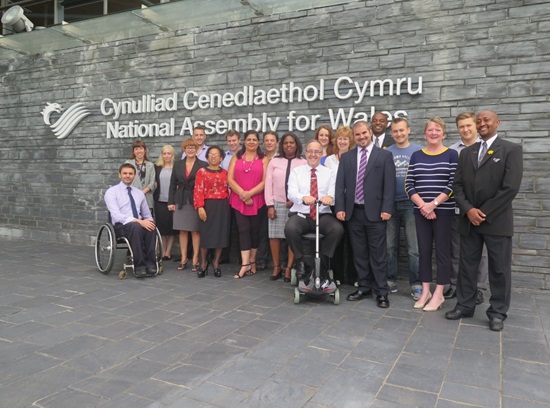 As the democratically elected body that represents the interest of Wales and its people, we are dedicated to creating an environment which nurtures equality of opportunity for all the people of Wales. We strive to be a place where all staff, Assembly Members and members of the public are treated with fairness, dignity and respect and feel free to be themselves.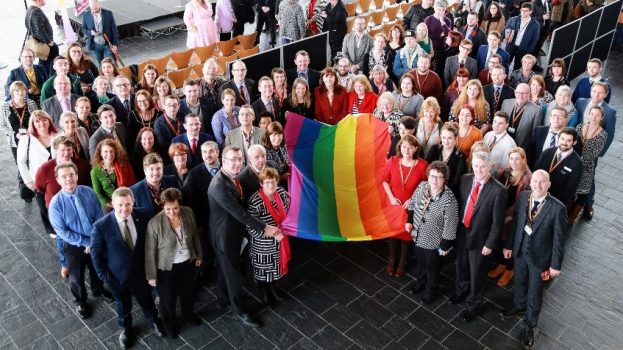 We are therefore proud to support events like Lesbian, Gay, Bisexual and Transgender (LGBT) History Month. In the UK LGBT History Month takes place in February. During this month the lives and achievements of LGBT people from the past and present are acknowledged and celebrated.
LGBT History Month considers the protected characteristics beyond sexual orientation and gender variance. It strives to reach and represent LGBT people of all backgrounds. The inclusive approach taken during LGBT History Month, to people who also identify as disabled, gender diverse, parents, carers, old or young, religious, black and minority ethnic, etc, gives us an opportunity to pause and reflect on the fact that people have multiple identities and may be part of more than one marginalised group. Recognising these multiple identities is often referred to as intersectionality.
"Your struggle is my struggle and my struggle is yours, intersectionality needs to be acted on" Phyll Opoku-Gyimah, Co-Founder, UK Black Pride
So in making the world better for LGBT people we are making the world a better place for everyone else who faces bias and discrimination.
By working positively with all the different facets of our communities LGBT History Month plays a crucial role in making our communities stronger as it breaks down barriers and makes it easier to form alliances in spite of our differences, thus bringing us together. Femi Otitoju, Founder and training director of Challenge Consultancy
By raising awareness of those that are sometimes seen as being on the margins of society, we believe we reinforce the message that we are committed to being an organisation that welcomes and represents the interests of everyone in Wales.