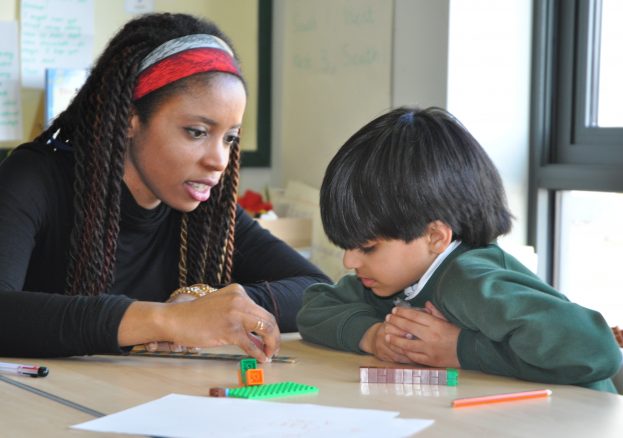 The University of Cambridge is ranked as the number one teacher training provider in England (Good Teacher Training Guide 2017). We have an exceptional reputation for delivering personalised, research-based PGCE courses led by experienced and highly-trained teacher educators, professionals and school-based mentors.
We are keen to recruit talented trainee teachers who reflect the diversity of society. We particularly welcome applications from communities which are under-represented in the teaching profession.
Why us?
We provide high quality courses in every age-range (Early Primary, General Primary and Secondary) and our courses are rated as outstanding in all areas by OFSTED.
Our trainees are always in demand from headteachers, with many of our ex-trainees going on to positions of school leadership very quickly.
The courses are taught in partnership with a broad range of schools with trainees spending 120 days of the course working with teachers and children across the region and at least 45 days based at the Faculty.
Trainees have the opportunity to experience a wide variety of different education settings, including special schools, museums and outdoor education settings.
Trainees are immersed in research and benefit greatly from the University's national and international reputation and its place at the forefront of many educational initiatives.
The PGCE courses are assessed at Masters level and trainees who successfully complete all examined elements of the Cambridge PGCE course can apply to undertake the part-time Master of Education (MEd) in just one year.
There is a huge amount of practical, personalised and pastoral support available, and trainees also benefit from being part of a university community.
Celebrating diversity
We really value the importance of top calibre teachers from ethnic minority backgrounds, and are committed to admitting the best trainees, regardless of background, social or ethnic origin.
We particularly welcome applications from sections of the communities which are under represented in the teaching profession. The University may seem intimidating to some applicants but in reality staff at the Faculty are very approachable. We are keen to recruit able trainee teachers that reflect the diversity of society; what matters to us is your enthusiasm and aptitude for the subject you want to teach!
We offer the following PGCE courses:
Early Primary
General Primary
PGCE Secondary subjects:
Design and Technology
Geography
Mathematics
Music
Science: Biology
Science: Physics
Science: Chemistry
Latin with Classics
English
History
Modern Languages
Religious Studies
We welcome applications from those who hold, or expect to obtain an honours degree with at least a 2.1 classification. We may occasionally consider applicants with a 2.2 (depending on the PGCE course applied for) if they have an otherwise strong academic background and are able to demonstrate other strengths in their application.
Please see our website for further information about entry requirements and the application process.
For further information or to make an informal enquiry, please contact Eve at outreach@educ.cam.ac.uk
We look forward to hearing from you!