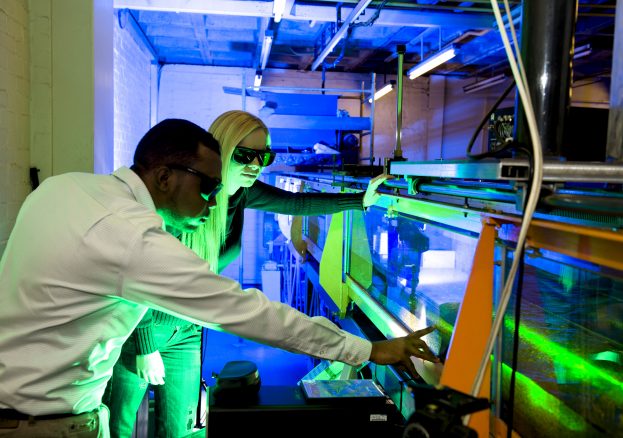 The University of Glasgow is ranked in the world's top 100 universities. We tackle the world's challenges with curiosity, innovation and partnership. Since 1451, we have nurtured Nobel laureates, prime ministers, inventors and renowned thinkers as they have worked to push the boundaries of the possible. Today, our global community allows us to pursue the discoveries and connections that can improve our future.
In our latest strategy, 'Inspiring people – Changing the world' put people at the heart of our vision. This includes the objectives:
Foster an inviting and inclusive diverse academic & professional services community for the benefit of all.
Articulate and embrace leadership and staff behaviours which support our values and promote a diverse, inclusive and enabling culture.
Encouraging diversity in our staff and student population supports our ambitions – to provide a world class working environment for our staff, and an end-to-end excellent experience for our students.
Studying with us
Each year we welcome more than 25,000 undergraduate and postgraduate students.
5200 international students
students from over 140 different countries.
Our doors are open to the brightest minds, regardless of background, with a choice of 600 undergraduate degree combinations and a flexible degree system which means that you may be able to try up to four subjects at university l
evel before choosing a specialism.
Many students with ideas, determination and passion take the opportunity to become University of Glasgow world changers.
In total, 94.9% of Glasgow students are in employment or further study 6 months after graduation.
Explore your study options to discover the wide range of programmes on offer.
Working with us
We attract inspirational academics and professional support staff from around the world.
6,000 staff from more than 90 countries
more than 2,000 researchers
Search Jobs at Glasgow to discover the huge variety of roles which we offer – including academic and research roles, technical, security, catering, maintenance, administration and in all levels of management and professional support.