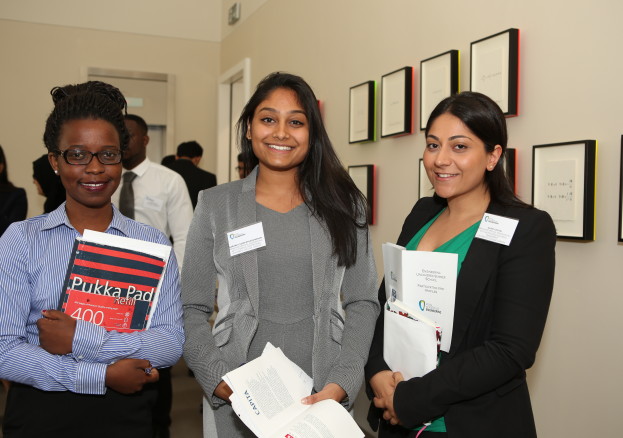 The UK engineering industry accounts for almost a quarter of the turnover of all UK businesses. That's three times more than the shopping and retail market. It's growing too. Engineering companies are expected to have nearly three million job openings from 2010-2020.
However, the UK faces an annual shortfall of 69,000 professional engineers and technicians. The scale of this skills shortage, coupled with an engineering workforce that is 92 per cent male and 94 per cent white, The EEP's goal is to positively impact this situation by attracting more undergraduates from diverse backgrounds into the profession.
The programme is designed to attract and engage ethnic minority, socially disadvantaged and female undergraduates on relevant degree courses. It is expected that it will contribute to creating a level playing field between more and less privileged students at the point of recruitment. All thirteen employers involved in the EEP are focused on meeting their future skills needs and recognise the potential to widen their net and proactively engage with untapped talent. The EEP is just one work stream the involved employers are pursuing to increase diversity and address skills needs. In addition to spotlighting attraction and engagement, companies are also committed to internal review and improvement of their graduate recruitment practice, as well as the retention, support and development of employees from diverse backgrounds.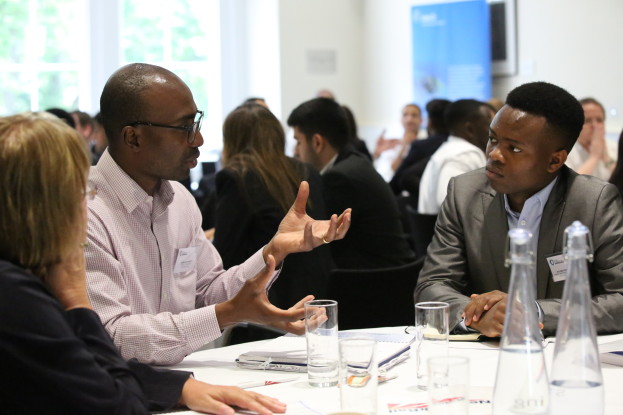 The EEP consists of a series of intensive workshops designed to increase exposure to engineering employers, increase understanding of career paths, connect students with engineering employer mentors and demystify selection processes. Students will compete for opportunities across companies, alongside applicants who have not been on the programme.
The EEP is funded by the Royal Academy of Engineering and delivered in partnership with engineering employers and SEO London.
150 students have already attended EEP events with some gaining employment as partner companies. Here's what some of the students and graduates have to say about the programme:
"Before finding my industrial placement with AECOM, I submitted numerous applications and failed at different stages of the application process. SEO London took the trial and error stages out of my application process and supported me with thorough interview preparation, support at assessments centres and competency based tests. The most beneficial element of support from the programme was meeting leading recruiters and engineers from participating firms in my field, discussing who they were searching for and tailoring my application accordingly."
Kwaku Ankobia, Electrical Engineering Student, Loughborough University
"The support I have gotten in regard to securing an engineering placement with Atkins has been great. From the application process down to the interview stage, the assistance I received maximised my chances of getting a placement with the company I desired. Many of the questions I had in my interview were the ones that I had had the opportunity to practice with SEO team which made me a lot more confident. As a result that particular interview was the most relaxed and enjoyable, all thanks to the SEO team."
Bunmi Olukoga, Chemical Engineering student, Nottingham University
"Having secured my dream job through SEO London with Network Rail, I can confidently say that they have changed my life for the better. I would strongly recommend those who want to stand out from the crowd to contact SEO London, because the advice, contacts and opportunities offered by them and the Royal Academy of Engineering through the Engineering Engagement Programme are second to none."
Annel Bhuhi, General Engineering student, Leicester University
"The SEO Engineering Fast Track provides a unique platform for graduates and undergraduates alike to interact and better inform themselves about the numerous opportunities available within a career in engineering. The SEO team have done a great job of providing a workshop that helps to better equip candidates with well informed decision making options when applying for top engineering firms. My experiences with SEO have helped me to grow my industry networks and have helped me identify the key traits to be successful throughout the recruitment cycle, from application to interviews through to assessment centres."
Fawwad Kalim, Mechanical Engineering student, Imperial College
Companies are really pleased with the opportunity to engage with a wider pool of engineering graduates. Here's what some partner companies have to say about the programme:
"The Engineering Engagement Programme is exactly the kind of activity Rolls-Royce plc should be supporting. It provides a route to securing our future supply of skills, and to inspiring the next generation of engineers. We are delighted to be steering the programme along with 12 other engineering companies as it gives us an ideal opportunity to raise our profile across universities providing the engineering qualifications we are after. What also I like about the Programme is that it is encouraging us to look internally to ensure we are creating a culture that supports difference, innovation and creativity."
Eleanor Radbourne, Global Head of Talent Management at Rolls-Royce plc
"At Atkins we are continually looking to encourage diversity and inclusion. Diversity is currently at the forefront of our mind, which has been reflected in our recent attraction strategies. From targeting none Russell group universities, to encouraging inclusion from ethnic minority backgrounds. We are always looking for new ways to engage with and support a diverse workforce. By joining forces with SEO London and the Academy we are able to run numerous events such as networking evenings for talented undergraduates, from under represented backgrounds who are interested in a career in engineering."
Stacy Fletcher, Early Careers Advisor at Atkins
"CH2M was keen to participate in the Engineering Engagement Programme because it is an initiative with a real follow through and one that allows us to engage with a diverse audience at early stages of their career. Not only does it offer networking opportunities to students but also allows employers to connect with a host of smart STEM students who were otherwise inaccessible because of the limited reach of companies in the graduate market. As well as connecting employers and students, this project allows companies like ours to share best practices on engaging and retaining diverse talent and to share strategies on how to resolve this issue. It is encouraging seeing that companies, both large and small, facing similar challenges can tackle this issue as an industry rather than battling on our own."
Roohi Nayak, Global Future Talent Manager (Europe, MENAI, APAC) at CH2M
"Metaswitch was delighted to be involved in the Royal Academy of Engineering's Diversity Programme. We are passionate about increasing the diversity of our organisation – and across engineering in general. Proactive projects like this are valuable outreach programmes to improve our engagement with and access to a wider pool of talent."
Justine McLennan, Global Head of HR at Metaswitch
Across the board, on average, professional engineers can expect to earn between £25,000 and £40,000 per year more than the national average salary. It's such a diverse industry, with so many different jobs to be done http://www.tomorrowsengineers.org.uk/inspire/.
If you are studying for an engineering or technology degree, and want to find out more about engineering careers, graduate and internship opportunities visit http://goo.gl/a0Pbs2