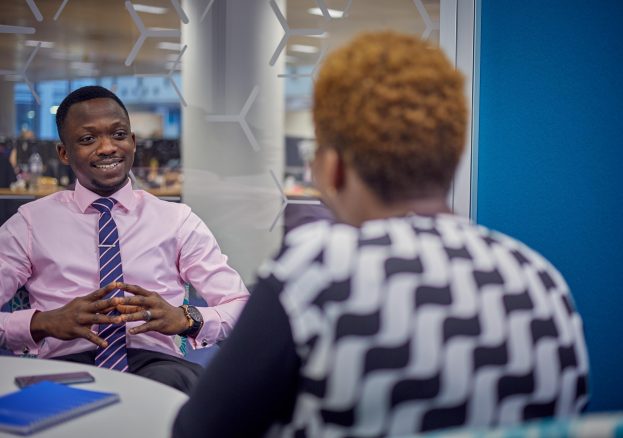 We know that diverse organisations understand their customers better and make better decisions, so we're committed to creating an environment where you can thrive.
Being inclusive goes right to the core of our culture. We're the only organisation to have featured on the Times list of Top Employers for Women every year since it was launched, and we're regularly in the top 30% of the Stonewall workplace equality index. 87% of you tell us we're already doing a good job of supporting diversity, and we're determined to do more.
In 2016 we launched an Inclusion Champions initiative, giving all of us the chance to promote diversity and inclusion in every aspect of how we work and what we do. Our employee-led networks are also continuing to educate and drive the inclusion conversation. They include two of the largest employee networks in the UK, Rainbow and RBS Women Network, and you're all welcome to join.
RBS Multicultural Network
Our mission is to raise awareness of cultural differences, enhancing RBS's offering to our diverse population of employees, customers and the communities we serve. We are open to all colleagues, and proactively support in recruiting, developing and retaining talented people from all backgrounds. We also represent all cultures through celebrations, and raise awareness to help combat any potential barriers.
We've got a home for you here at RBS. To apply, go to http://jobs.rbs.com/