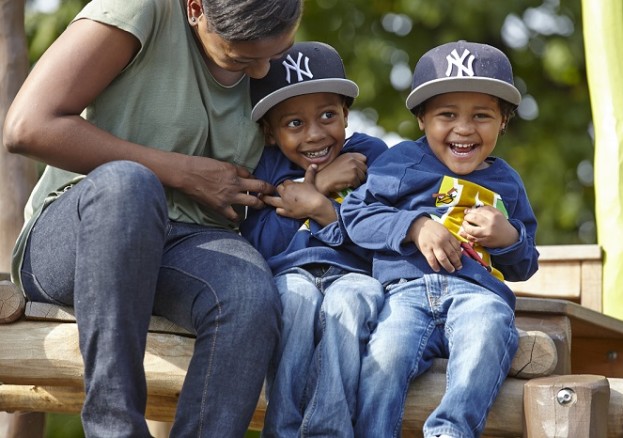 We are based in Milton Keynes, and operate within a 50-mile radius of our office. This covers Buckinghamshire, Bedfordshire, Northamptonshire, Hertfordshire, and parts of Cambridgeshire and East Anglia.
The SFCS adoption service, Adoption Connections, is rated 'Outstanding' by Ofsted and offers an open-door policy. With around 3,000 children waiting to be adopted in the UK at any given time, we welcome all kinds of adopters for all kinds of children, regardless of age, race, cultural background, religion, marital status or sexual orientation.
Adoption Connections is especially committed to finding families for those children who wait longest in the care system. This includes children who are aged over four, children from black or minority ethnic backgrounds, sibling groups and children with additional needs or disabilities. We call our work in this area The Diversity Project – find out more here: http://www.sfcs.org.uk/adoption-connections/diversity-project/
We form lasting relationships with our prospective adopters, guiding you gently through the process of becoming an adoptive parent. As well as this one-to-one support and guidance from your dedicated social worker, our prospective adopters can access training, workshops and parenting preparation – all aimed at making sure you feel equipped and ready to become an adoptive parent.
Our support for our adopters doesn't end once they have been approved. Your social worker will work closely with you to help you find the child or children who you could best parent, and will gently lead you through the 'matching process' and those first 'introductions' with your child.
And once your child has joined your family, Adoption Connections continues to offer whatever level of support you need, for as long as you need it. Our adoptive families can access training and workshops, a full calendar of family social events, our adopter Buddy Scheme, Theraplay® and other therapeutic support and counselling.
To find out more about adopting a child through Adoption Connections, visit www.sfcs.org.uk/adoption-connections/