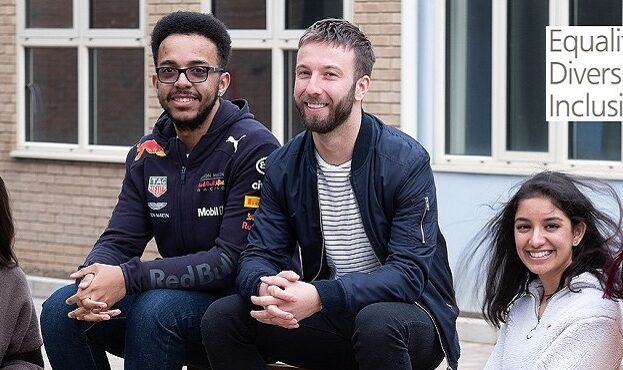 Canterbury Christ Church is a modern, multi-campus university with an international reputation for its contribution to public services. It is influential in national policy and practice, particularly in the areas of Education and Health, and its broad academic portfolio including in the Arts and Humanities, Social Sciences, Business, Applied Science and Computing, means its research and graduates make a significant impact on society
It has an excellent record for graduates in employment with 95% of UK undergraduates and 98% of UK postgraduates employed or in further study six months after completing their studies. Christ Church also received one of the highest increases in research funding in England this year, after 88% of its research was classified as world-leading, internationally excellent or internationally recognised in the 2014 Research Excellence Framework.
Delivering an outstanding education and excellent student experience are key priorities. The results of the National Student Survey 2015 showed that 87% of students were overall satisfied with their experience, a record high for the University and above the national average.
The University's main campus is situated in a UNESCO World Heritage Site in the historic and cosmopolitan city of Canterbury. As one of only a small number of universities in the UK to enjoy this prestigious connection with a World Heritage Site, it is proud of its location and unique link to this wonderful city.
It also has campuses and centres in other key Kent and Medway locations, including Broadstairs, Chatham Dockyard and Tunbridge Wells.
The University has created a centre of excellence for postgraduate medical education and research with the launch of the Institute of Medical Sciences (IMS), based at its Medway Campus. This builds on the strength of its stem cell research and work in the area of minimally invasive surgery. New partnerships are also emerging to inform national policy and practice, including the University-funded UK Institute for Migration Research and new health alliances through the England Centre for Practice Development, reinforcing its position as a national centre of expertise in the areas of social science, health and education.
It has an important connection to the Church of England, with its CofE foundation status and Chancellor, the Archbishop of Canterbury.
Valuing Diversity
The University is proud to attract students and staff from all over the world and from all kinds of backgrounds. It values diversity and believes that everyone deserves an equal opportunity to succeed.
Equality and diversity are central to its ethos and underpins everything it does. Students and staff are all valued members of the Christ Church community.
ONGOING WORK
The University has Equality objectives which reflect its commitment to promote equality and eliminate discrimination. The objectives are monitored by the University's Equality and Diversity Committee which meets regularly to review progress.
The University is proud to support Black History Month in a range of ways including a fascinating information resource about Black Women created by its Staff Women's Network: https://uk.pinterest.com/CCCUWomenBHM/