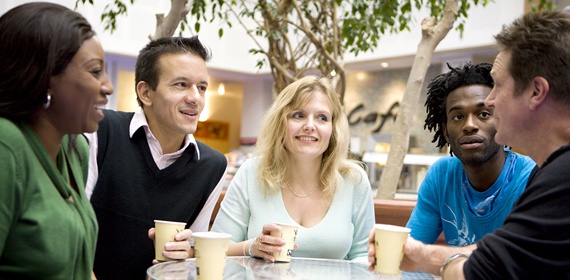 The University of Opportunity it is crucial that we do everything we can to enable all individuals to succeed. This is not simply giving everyone the identical opportunity but is more about recognising the different journeys people have in front of them, understanding and meeting their needs.
The University of Wolverhampton has a long history of providing students with the opportunities presented by a first class education. As a major player in the UK higher education sector, we continue to excel in the areas that have contributed to our excellent reputation: award-winning teaching, state-of-the-art facilities, international partnerships, strong business links and innovative research.
Today's modern University can be traced back to Wolverhampton's Mechanics' Institute and College of Art in the mid-1800s. These institutions, together with teacher training and health colleges that were later incorporated, developed our rich heritage and tradition of academic excellence in vocational higher education.
We continue to be guided by our coat of arms' motto 'Innovation and Opportunity' by widening participation in education and offering an outstanding portfolio of courses that challenge students to realise their potential.
The quality of our teaching and learning was praised recently when we received a commendation, the highest possible accolade, following the Quality Assurance Agency (QAA) 2015 review. Our contributions to knowledge transfer, economic development, wealth creation and social justice position us as an active, pioneering institution on a local, national and global scale.