The Royal College of Veterinary Surgeons (RCVS) is both a royal college and the regulatory body for UK veterinary surgeons and veterinary nurses. The RCVS is the regulatory body for veterinary surgeons and veterinary nurses in the UK. As a regulator, it sets, upholds and advances veterinary standards. As a Royal College, we promote, encourage and advances the study and practice of the art and science of veterinary surgery and medicine. We do all these things in the interests of animal health and welfare, and in the wider public interest.
Among our core activities are: maintaining the professional registers for veterinary surgeons and veterinary nurses; assessing and accrediting vet schools and vet nursing training centres; setting the professional standards expected of veterinary surgeons and veterinary nurses and developing guidance to help them in their professional decision-making; and investigating concerns raised about the professional conduct of individual veterinary surgeons and veterinary nurses.
As both an employer and an organisation with wider responsibilities for tens of thousands of veterinary professionals, we recognise the importance of promoting the concepts of diversity, equality & inclusion in the veterinary sector and helping to break-down some of the barriers that exist in the veterinary sector with regard to the selection, recruitment and retention of a more diverse workforce. This diversity includes, but is not limited to, ethnicity, socio-economic background and sexual orientation.
Showcasing the next generation of Black veterinary professionals
Compared to other healthcare professions, veterinary medicine has traditionally had low levels of representation from Black, Asian and other minority ethnic groups. This is why this year we are continuing to support Black History Month and using it as an opportunity to showcase the next generation of Black and mixed heritage veterinary professionals through recorded video interviews.
These conversations feature Black and mixed heritage newly-qualified and student vets and veterinary nurses, talking about what inspired them to join the veterinary professions and how they got to where they are today.
The conversations, which will be published over the course of October, provide an insight into the careers advice the interviewees received from their school, what steps they took to secure their place at vet school and when they first decided they wanted to become a vet or vet nurse. The interviews also feature discussions about the hurdles encountered and overcome and what can be done to address issues around the under-representation of some groups within the profession. The aim of these videos is to help inspire school age children to consider a veterinary career through open and honest conversations with role models who have chosen a vet or vet nursing career.
The first video in the series has now been published below and is an interview between our Senior Vice-President Mandisa Greene and Rheanna Ellis, a 2021 Nottingham Vet School graduate who is now working as a veterinary surgeon at a West Midlands practice. In her interview she talks about her passion to become a vet from a young age, how she went about researching and preparing for her dream job, and the importance of perseverance.
Message from Dr Mandisa Greene, Senior Vice-President of the RCVS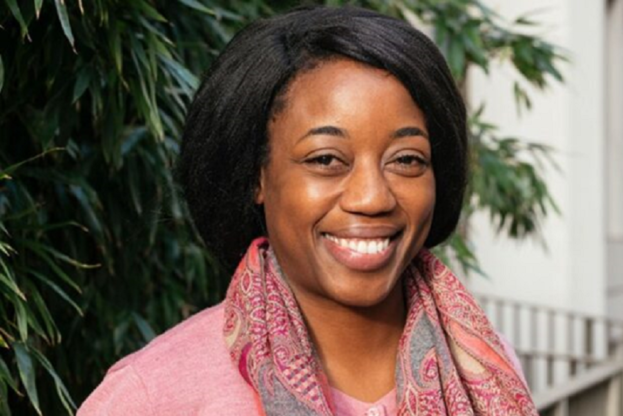 The interviews we will be publishing have been carried out by Dr Mandisa Greene, RCVS Senior Vice-President, who helped lead the RCVS' Black History Month activities last year as the College's first ever black President. Speaking of this year's campaign explained: "This Black History Month it is important that we demonstrate commitment to diversity and inclusion and have a role in acknowledging and accentuating diverse voices within the profession. Throughout these video interviews I've had the opportunity to speak to some inspiring newly qualified and student veterinary professionals who are all clearly very passionate about supporting animal health and welfare.
"I hope that school children from all backgrounds who watch these videos will get the chance to see how rewarding and enjoyable a veterinary career can be and that they'll be inspired to consider becoming a vet or vet nurse in the future."
RCVS Diversity & Inclusion Group Strategy
The main body that is helping to steer our work on diversity, equality & inclusion is our Diversity & Inclusion Group, which includes representatives from a number of different veterinary groups and associations.
The Group launched its Diversity & Inclusion Strategy on 17 February 2021, setting out how we will work to help create veterinary professions where everyone can flourish and which have no place for discrimination.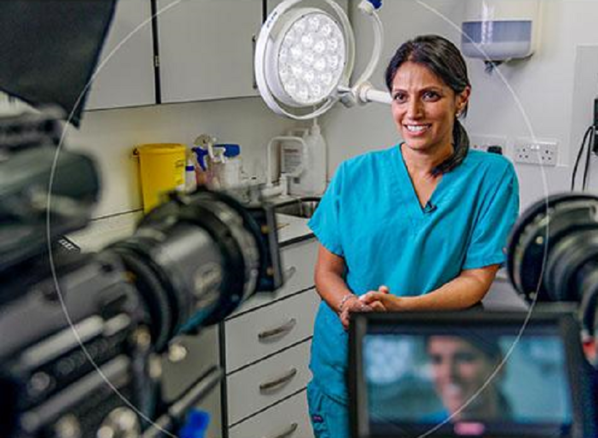 The Strategy takes a holistic approach and its six work-streams consider how the RCVS and other organisations that form the membership of the DIG can work to improve diversity and inclusion within the veterinary professions at all stages – from school-age children who may be considering a career in the veterinary professions, to engendering positive culture change for those already in the professions.
The six strategic work-streams, with examples of associated activities within each, are:
Recruitment to veterinary/ veterinary nurse education and training: developing case studies, ambassadors and careers materials for school-age children from all backgrounds; commissioning research to better understand barriers to veterinary professions; and working with organisations that support applications from individuals of diverse backgrounds.
Retention and support within vet and VN education: updating veterinary school standards to reflect diversity & inclusion aspirations; implementing suggestions made during recent the RCVS and Veterinary Schools Council Roundtable for Black, Asian and Minority Ethnic (BAME) veterinary students and holding a similar event for BAME student veterinary nurses; and developing clear reporting systems and support for those who suffer from discrimination during extra-mural studies (EMS).
Recruitment within the professions: encouraging veterinary organisations and workplaces to take up recruitment awards/ standards eg Stonewall, Race at Work, and Disability Confident; helping employers understand the business, moral and societal case for diversity & inclusion; and, working with employers to develop a toolkit to support better recruitment practices and encourage people to call out poor examples.
Retention and support within the professions: strengthening standards regarding staff support within the Practice Standards Scheme; encouraging members of the veterinary team to attend diversity & inclusion training; producing materials that support difficult conversations; and, strengthening the RCVS Code of Professional Conduct to enable more confident reporting of poor behaviours.
Organisational policies and procedures: RCVS and other organisations within the DIG ensuring their policies promote and support diversity and inclusion; developing a toolkit to better support in-house conversations around diversity; and encouraging veterinary organisations to have regular discussions around diversity & inclusion and visible statements of intent.
Culture change: improving the diversity of governance/ leadership within the veterinary professions; ensuring diversity and inclusion is included in agendas at events, within CPD programmes etc; and enabling organisations to have, via the RCVS Diversity & Inclusion Group, a safe space to discuss progress and identify where they may need further help and guidance.
The RCVS Diversity & Inclusion Group includes representation from the Association of Veterinary Students (AVS), British Veterinary Association (BVA), the British Veterinary Ethnicity & Diversity Society (BVEDS), the British Veterinary LGBT+ Society, the British Veterinary Nursing Association (BVNA), the Major Employers Group, the Society of Practising Veterinary Surgeons (SPVS) and the Veterinary Schools Council (VSC) and will be responsible for monitoring and evaluating progress within the six work-streams on an ongoing basis.
BAME Veterinary Student Support working group
The Group held four meetings during 2021, following a roundtable event in the Autumn of 2020 helped to identify areas where students required additional support and discuss some of the discriminatory incidents that they had encountered. Three key topics were the focus for the Working Group:
Developing clear discrimination reporting structures, particularly for students on extra-mural studies (EMS)
Developing and supporting a group of role models within the vet schools amongst both the student body and faculty
Developing support structures for BAME students, with faculty being trained on how to do this
In between the roundtable and the working group, a specific topic on religious clothing in the veterinary working environments was identified. This document, while focussed on ensuring veterinary students are made to feel included, will be applicable to all in the professions. The Group has also looked at guidance for the wearing of religious clothing within a clinical context. The new Working Group is co-chaired by Professor Rob Pettit, who represents the Vet School Council on the RCVS Diversity and Inclusion Group, and Stephanie-Rae Flicker, a final year veterinary student at the Royal Veterinary College (RVC), and now recently qualified vet, who also took part in the roundtable discussion last year.
The group also includes other BAME student representatives, Vet Futures Student Ambassadors, UK vet school representatives, RCVS President Mandisa Greene and senior RCVS staff.