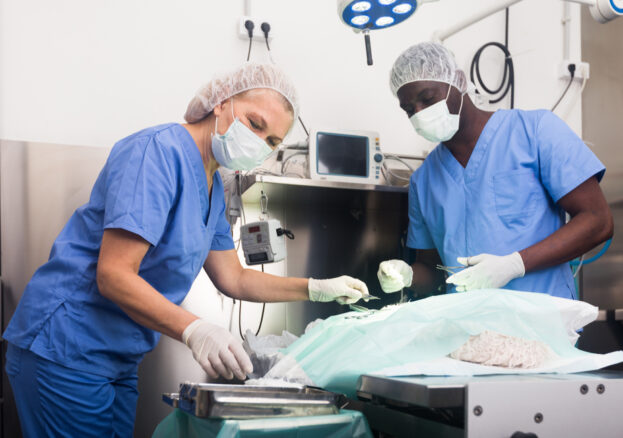 The Royal College of Veterinary Surgeons (RCVS) is both a royal college and the regulatory body for UK veterinary surgeons and veterinary nurses. As a regulator, it sets, upholds and advances veterinary standards. As a Royal College, we promote, encourage and advance the study and practice of the art and science of veterinary surgery and medicine. We do all these things in the interests of animal health and welfare, and in the wider public interest.
Among our core activities are: maintaining the professional registers for veterinary surgeons and veterinary nurses; assessing and accrediting vet schools and vet nursing training centres; setting the professional standards expected of veterinary surgeons and veterinary nurses and developing guidance to help them in their professional decision-making; and investigating concerns raised about the professional conduct of individual veterinary surgeons and veterinary nurses.
As both an employer and an organisation with wider responsibilities for tens of thousands of veterinary professionals, we recognise the importance of promoting diversity, equality & inclusion in the veterinary sector and helping to break-down some of the barriers that exist with regard to the selection, recruitment and retention of a more diverse workforce. This diversity includes, but is not limited to, ethnicity, socio-economic background and sexual orientation.
Compared to other healthcare professions, veterinary medicine has traditionally had low levels of representation from Black, Asian and other minority ethnic groups. This is why the RCVS is continuing to support Black History Month.
See the latest from RCVS Black History Month and our leadership role model initiative 'RCVS Leadership Stories' featuring veterinary professionals from under-represented and minority groups in leadership roles.
Interview with Tshidi Gardiner, Chair of the RCVS Diversity and Inclusion Group
The group that steers our work on equality is the RCVS Diversity & Inclusion Group (DIG), which includes representatives from a number of different veterinary groups and associations, including the Association of Veterinary Students (AVS), British Veterinary Association (BVA), the British Veterinary Ethnicity & Diversity Society (BVEDS), the British Veterinary LGBT+ Society, British Veterinary Chronic Illness Support (BVCIS), the British Veterinary Nursing Association (BVNA), the Major Employers Group (MEG),the Society of Practising Veterinary Surgeons (SPVS) and the Veterinary Schools Council (VSC).
As the new Chair my aim is to ensure that we continue to maintain the key messages to help ensure that all stakeholders understand the benefits of a diverse, inclusive and a veterinary team that emulates a sense of belonging. We are currently assessing the state of diversity within the veterinary professions, taking account of ethnicity, socio-economic group, gender, sexuality, disabilities and any other relevant groups, based on available statistics, and to benchmark these against other professions. Being a predominantly white profession, this is a challenge. I am tasked with ensuring that gatherings stay as a safe-space in a solution-orientated, evidence based and future focused environment.
Thinking particularly about the veterinary profession, why is it so important for us to celebrate Black History Month?
The truth is people of colour and minority groups have a different experience of the world than the majority of the sector, on a daily basis. It is so important that we can speak openly about the experience of our black colleagues in the context that they study and work in. It's like telling a fish that it lives in water. The water is the cultural norms that people live by and judge others by this invisible box. Our colleagues live and work within a system where the majority rarely have to leave their cultural 'waters' so have the least awareness of the differences others experience.
Allyship is important. Specifically, asking what does allyship mean and what does it look like in practice? Talking about allyship is one thing but what everyday actions can each of us take to create safe and inclusive workplaces, where everyone can thrive and make the most of their unique talents?   This is something I am particularly passionate about and tend to be very engrossed in when discussing simple practices everyone can start doing in practice across the UK today.
We know that people from BAME backgrounds are under-represented in the profession. What can we do to address that?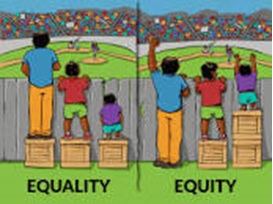 Start making the box bigger? What box, you ask!? We need to be aware of the potential incidence of indirect discrimination with some of the assumptions that are made about peoples access to certain things in society. Socio-economic background plays a big role in the ability for someone to complete a task such as making sure you get pre-clinical work experience or Extra-Mural Studies training from the local vet. One thing we can concentrate our efforts on would be to ensure bursaries and learning grants that are ring fenced specifically for BAME students so that we can help see the numbers come up from where they currently are (0.3% Black compared to 93.9% White).
Many people want to be advocates and allies for diversity and inclusion. What do you think stops them from stepping into that space?  And what can we do to encourage them? 
FEAR – False Evidence Appearing as Reality. This is something I learned from a mentor of mine who was explaining why we sometimes stop ourselves from completing important projects. Truth is people have no tools in their toolbox to deal with overly offensive behaviour when it happens. Sometimes, they don't know the difference between myths and truths. To be fair, they have not been educated enough to know what to do in challenging scenarios.
I would strongly suggest you get educated, ask your employer to send you on training run by people within our sector, that have lived experience and can help guide you through these very choppy waters.
There is a lot of great work going on in the sector. Do you have examples of good practice you would like to share? 
Collaborating and 'Taking action' with specifically difficult conversations that need to be had with current leaders is an ongoing project that I am hoping that our new training on active allyship will help highlight. And behind the scenes think tanks.  I am very proud to say that I spent time with leaders from BVLGBT+, BVA, BVEDS and BVCIS where we had conversations long into the night about how we can bring training to every single leadership group in the industry and then ensure it gets trickled down to each team and practice across our industry. These were very important, profound conversations that I was privileged to be part of.
Thinking ahead, if our work in EDI is having an impact, what would we see, hear and feel?  What would be different?
People should not be ashamed of who they are, where they come from and what they believe in. It's a very difficult thing to try to describe: feeling other, different or left out. There is a vast amount of work that needs to be done on intersectionality and its impact on people who experience the effects.
In every walk of life at some point in time you may find yourself in an 'us vs them' scenario, through no fault of your own. It happens in the playground but when this is carried forward into adulthood and later life – it can be damaging, pervasive and entrenched in societal norms.
I would like the veterinary sector to work hard at looking at themselves and admit that there may be potential preconceived opinions that are not really based on reason or actual experience of a group or ethnicity.
It would be great to hear them speak openly about previous mistakes and missteps that were taken. I want it to be normal to speak about Black History without worrying about causing offence.
I definitely would like to see every conference and communities actively work on championing people from BAME communities. I would honestly be very humbled to see all sectors actively learn about Diversity, Inclusivity and Equity in all its facets.
What would be different? Similar to conversations now being had about mental Health, these were taboo ten years ago, now very topical but they have always been important and present. Things change, they must, so that we can evolve as a society. Talks and discussion about diversity and inclusion will be part of every community's learning environment, these will have a stream of their own at all major conferences and each of these speakers will be paid the same rate as all the other speakers and sponsors will be wanting to be the first ones involved in allowing us to make our message heard.
RCVS Diversity & Inclusion Group Strategy
The RCVS Diversity & Inclusion Strategy sets out how we will work to help create veterinary professions where everyone can flourish and which have no place for discrimination.
The Strategy takes a holistic approach and its six work-streams consider how the RCVS and DIG member organisations can work to improve diversity and inclusion within the veterinary professions at all stages – from school-age children who may be considering a career in the veterinary professions, to engendering positive culture change for those already in the professions. The DIG is responsible for monitoring and evaluating progress within the work-streams.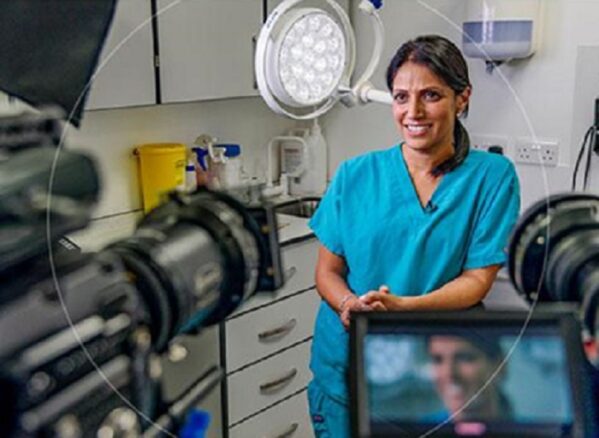 These are some of the work stream projects that have been completed since the strategy was published in February 2021:
The publication of the joint RCVS and VSC Working Group report with recommendations for improving support for Black, Asian and Minority Ethnic veterinary students. As part of the report a template document with guidance on accommodating religious clothing and beliefs in veterinary education and veterinary clinical placement settings has also been published.
Updates to the RCVS veterinary school accreditation standards which require universities to demonstrate a greater commitment to EDI in admissions, teaching and placement settings. Schools must actively promote and maintain a reflective learning culture that does not discriminate and enhances diversity and reporting mechanisms should be in place for individuals to raise concerns about discrimination and harassment.
Changes to the RCVS Practice Standards Scheme to strengthen standards and promote good practice in relation to equality, diversity and inclusion in the workplace. For example, the requirement for practices to have EDI policies in place, emphasis on inclusive recruitment practices and improving accessibility.
Provision of training and education, including courses on EDI and inclusive leadership and the creation of the RCVS Leadership Library, a free on-line resources hub. The Library includes an extensive section on inclusive leadership to help employers understand the business, moral and societal case for diversity