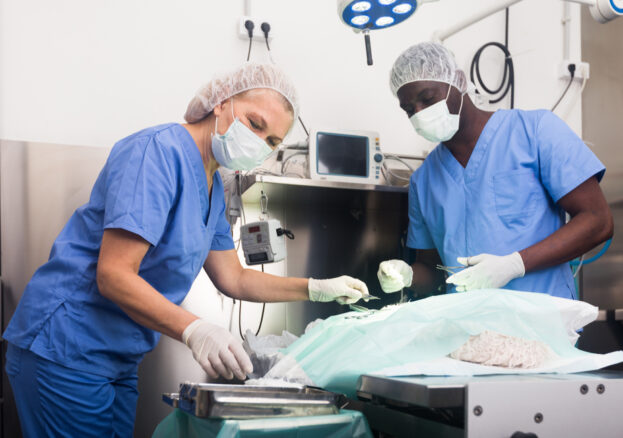 The Royal College of Veterinary Surgeons (RCVS) is both a royal college and the regulatory body for UK veterinary surgeons and veterinary nurses. The RCVS is the regulatory body for veterinary surgeons and veterinary nurses in the UK. As a regulator, it sets, upholds and advances veterinary standards. As a Royal College, it promotes, encourages and advances the study and practice of the art and science of veterinary surgery and medicine. The RCVS does all these things in the interests of animal health and welfare, and in the wider public interest.
Among our core activities are: maintaining the professional registers for veterinary surgeons and veterinary nurses; assessing and accrediting vet schools and vet nursing training centres; setting the professional standards expected of veterinary surgeons and veterinary nurses and developing guidance to help them in their professional decision-making; and investigating concerns raised about the professional conduct of individual veterinary surgeons and veterinary nurses.
As both an employer and an organisation with wider responsibilities for tens of thousands of veterinary professionals, we recognise the importance of promoting the concepts diversity, equality & inclusion in the veterinary sector and helping to break-down some of the barriers that exist in the veterinary sector with regard to the selection, recruitment and retention of a more diverse workforce. This diversity includes, but is not limited to, ethnicity, socio-economic background and sexual orientation.
Compared to other healthcare professions, veterinary medicine has traditionally had low levels of representation from Black, Asian and other minority ethnic groups. This is why, this year, we were particularly proud to welcome Dr Mandisa Greene as our President, being the first person of colour, as well as only the ninth woman, to hold the position in our 176 year history.
Message from Dr Mandisa Greene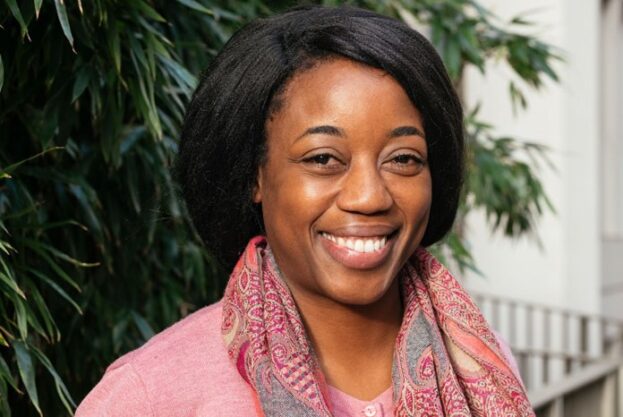 "Black history is being created daily, and has been since the beginning of the black experience. What Black History Month allows us to do collectively is to honour and celebrate the contributions of Black Britons during this one month. It is important that our society counters the portrayal of Black British people which too often tends to be one-dimensional. It is what we're teaching our children and how we will inform future generations. In truth, like any other community there is good and bad, excellence and mediocrity and we must shine a light on Black excellence for this month in the hope that all British people understand that Black History is British History and we need to embrace that to forge the way forward to a truly Great Britain."
RCVS Diversity & Inclusion Group
The main body that is helping to steer our work on diversity, equality & inclusion is our Diversity & Inclusion Group, which includes representatives from the Association of Veterinary Students, the British Veterinary Ethnicity and Diversity Society, and the British Veterinary LGBT+ Group, among others.
The remit of the Group is broad, but some of its key aims are:
to make an assessment of the current state of diversity within the veterinary professions, taking account of ethnicity, socio-economic group, gender, sexuality, disabilities and any other relevant groups, based on available statistics, and to benchmark these against other professions.
To develop an understanding of the barriers to a more diverse profession, considering factors such as selection and recruitment to veterinary school; recruitment to the workplace; attitudes and support within the workplace.
To consider what the role of the RCVS might be in changing the culture, making direct interventions, encouraging change from others and supporting other relevant organisations. This would include a review of what other regulators do, both within and outside the veterinary profession, in the UK and overseas.
To ensure RCVS staff, Council and committee members and other groups have adequate awareness of the issues and are provided with training and development to mitigate any unhelpful behaviours.
To establish what success would look like, how long this might take and how it might be measured.
Based on the work of the Diversity & Inclusion Group, the RCVS will shortly be publishing a Diversity & Inclusion Plan, outlining concrete steps for how we can achieve these aims.
Roundtable on providing support for BAME vet school students
As part of our ongoing commitment to enhancing equality and inclusion within the professions, we recently organised a joint roundtable event with the Veterinary Schools Council to look at how we could better support veterinary students from Black, Asian and minority ethnic backgrounds.
The roundtable was introduced by our Senior Vice-President Dr Niall Connell and included representatives from major veterinary organisations (including the British Veterinary Ethnicity & Diversity Society), the eight UK vet schools offering an RCVS-accredited degree, the new veterinary school at Harper Adams-Keele, and Dublin and Utrecht, as well as student representatives.
The first of three guest speakers was Dr Lisa Greenhill, the Senior Director for Institutional Research and Diversity at the Association of American Veterinary Medical Colleges, who spoke about her leadership of the organisation's DiVersity Matters Initiative and how it has led a number of colleges to establish programmes to address issues around the under-representation of certain groups within veterinary medicine.
Giving the student perspective was Rheanna Ellis, a final-year veterinary medicine student at the University of Nottingham, who has been working with the British Veterinary Ethnicity & Diversity Society to try and form a cross-university network for Black, Asian and minority ethnic veterinary students and spoke about her surveying work with students.
The final speaker was Professor Sally Curtis, Deputy Head of the University of Southampton's Medical School, who developed that institution's widening participation programme to help improve opportunities for all disadvantaged groups, particularly people from lower socio-economic backgrounds.
After these presentations the delegates met again in groups to discuss and consider solutions to various identified issues including: lack of support for students when they are doing clinical and non-clinical work-placements; lack of visible role models and mentors; reporting and acting upon discrimination; overcoming bias and lack of inclusion; understanding the specific needs of BAME students and creating safe spaces to discuss them; and how to show support that is meaningful and not 'tokenistic'.
Actions arising from these discussions will be considered by our Diversity & Inclusion Group and the Vet Schools Council so that a plan can be developed. Future sessions with BAME veterinary nursing students and for enhancing BAME vet student recruitment are also being planned.
Black History Month activities
In recognition of the historic achievement of Dr Mandisa Greene being the first Black President in our 176 year history and in the context of the discussions around racial justice and discrimination precipitated by the Black Lives Matter movement, this year we have been undertaking a number of activities around Black History Month.
As well as the aforementioned student workshop, Dr Greene has been busy attending a number of online events to discuss her journey into veterinary medicine, how to improve diversity within the veterinary professions and how to better protect and support BAME vets currently working within the profession. She has delivered talks to the University of Liverpool, to the General Pharmaceutical Council and to school groups as part of their Black History Month celebrations. She has also been invited to deliver the prestigious McCall Lecture at the University of Glasgow on 29 October with a talk entitled 'Changing the face of the Veterinary Profession: Adaptation and Innovation'.
Later this month Mandisa is also scheduled to feature in a special Black History Month-themed edition of ITV's Tonight programme as one of a group of case studies celebrating black excellence and achievement in the UK, alongside other prominent Black British people such as athlete and broadcaster Colin Jackson, publisher and author Margaret Busby, Mayor of Bristol Marvin Rees, and nurse and academic Dame Elizabeth Anionwu.
In addition, we have also been producing a series of weekly internal communications to staff about Black History Month, focusing on the origins and importance of the occasion and giving links to resources to find out more about it, and Hate Crime Awareness Week.
With staff we have also been carrying out a variety of work on diversity, equality and inclusion with all staff having participated in two learning courses focusing on educating RCVS staff on key concepts in this area and feedback methods to positively engage with promoting inclusion in the workplace. Our Senior Team is also working with each of their teams to encourage them to hold conversations with employees to ensure that open discussions regarding diversity and inclusion are part of the way we work. Furthermore, members of our governing Council recently underwent unconscious bias training, covering areas such as the sources of bias and how they can inform our perceptions of the world, workplace bias, and concepts around 'in-groups' and 'out-groups'.