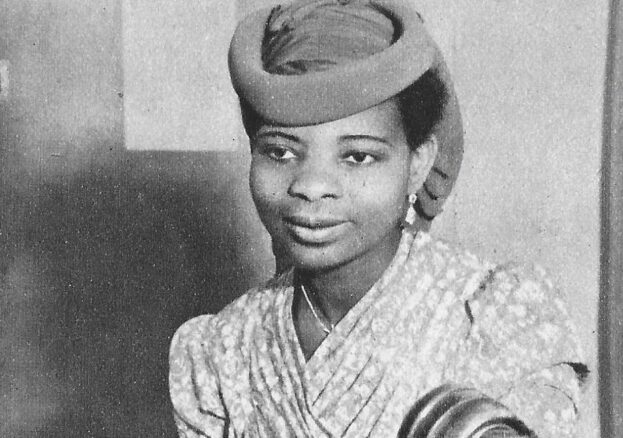 Princess Omo-Oba Adenrele Ademola, the daughter of the Alake of Abeokuta, a significant king in the southern region of Nigeria, who after attending school in Somerset, began a life and career in British nursing that spanned over 30 years.
First arriving in Britain aged 22 in Plymouth on 29 June 1935, she stayed at the Africa Hostel in Camden Town, established by the West African Students' Union (WASU).
After temporarily returning to Lagos, she returned to England, in her role as a princess, in 1937 with her father and brother, Prince Ademola III, for the coronation of King George. She began her training as a nurse at Guy's Hospital in London where she became a qualified registered nurse in 1941, before serving in hospitals across London during the Second World War.
In the mid-1940s a film was made showcasing her work, called 'Nurse Ademola' it was made by the Colonial Film Unit to promote the efforts of people across the then British empire. The film was said have inspired many African viewers at its screenings across West Africa. The last recording of Ademola was as a nurse living with her husband in Limpsfield, Surrey before moving to the Balmoral Hostel in Queensgate Gardens, South Kensington in 1949.
As the nation's largest Armed Forces charity, the Royal British Legion (RBL) is dedicated to ensuring that all those who served and sacrificed, and who continue to do so, in defence of our freedoms and way of life, from both Britain and the Commonwealth, are remembered.
In our acts of Remembrance, the RBL remembers,
The sacrifice of the Armed Forces community from Britain and the Commonwealth.
Pays tribute to the special contribution of families and of the emergency services.
Acknowledges the innocent civilians who have lost their lives in conflict and acts of terrorism.
The story of Black British and Black African and Caribbean service and sacrifice is one that we are keen to share, a story of men and women who have done so much in defence of Britain and in protecting all our citizens. A story that is replete with stories of bravery and courage, as epitomised by Victoria Cross winner Johnson Beharry.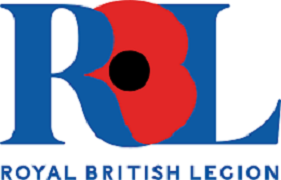 Therefore, to mark 100 years since Britain's current Remembrance traditions first came together, the RBL has bought together over 100 stories of British and Commonwealth African and Caribbean service and sacrifice. The stories range from the First World War to the present day and are of servicemen and women from across Britain, Africa and the Caribbean, representing both the armed forces and emergency services.  
The RBL wishes to offer special thanks to Stephen Bourne for his help in putting these stories together. Stephen Bourne has been writing Black British history books for thirty years. For Aunt Esther's Story (1991) he received the Raymond Williams Prize for Community Publishing. His best-known books are Black Poppies (2019) and Under Fire (2020). His latest book Deep Are the Roots – Trailblazers Who Changed Black British Theatre was recently published by The History Press. For further information about Stephen and his books, go to his website www.stephenbourne.co.uk