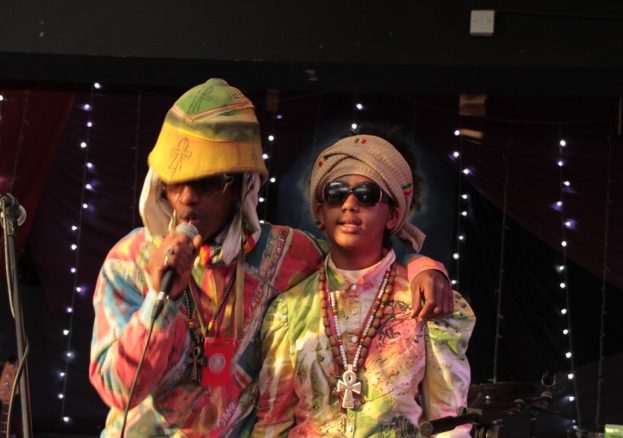 The chosen theme this year of "Resetting the Mindset" in order to overcome the conscious and unconscious bias in society, is an important one, as bias in all its forms, is extinguishing the hopes and dreams of our families across the world today.
Reset The Mindset for me is the thinking and thoughts come before the word and action. We all think before we act in order to give context to the situation and not to rush to judgement.
Until we as a society Reset our Mindset's and deal with the symptoms of the unconscious bias which are perceptions built up by society, myths, illusions, ignorance, insecurity and a refusal to address the responsibility of accountability of actions, the same system will prevail.
Education and training are key to overcoming the unconscious bias. We need to educate the masses against just adopting the status quo, to do research, and learn to incorporate life experiences into assessment.
Music has always played a major role in Resetting the Mindset especially Reggae music which was formed out of the injustices and oppression in Jamaica. Reggae Music is the Universal language that communicates and resonates with people around the world. It highlights corruption and injustices in society and love for all people.
With the global messages that came from Bob Marley, Dennis Brown , Gregory Isaacs, SizzlaKalonji ,Kiddus I , Garnet Silk ,Junior Reid, Empress reggae and among others. Each artist encouraging humanity to work for an equal society.
Global messages have also been developed in Hip Hop in the USA to highlight civil right issues with artist such as KRS ONE, Lauryn Hill, Tupac Shakur, Public Enemy, Jay-Z and among others,
In the UK many messages have also transcended and resonated from artists such as Oasis, UB40, Pink Floyd, General Levy, Sweetie Irie, TippaIrie , Smiley Culture, Philip Levi, Michael Prophet, Aswad as well as artist that rap on drum and bass, and Dubstep.
We also have to give full credit to all the Soundsystems and DJS that promote the messages such as Sir Coxsone, King Stur Gav, David Rodigan, and David Katz.
Let's all collectively Reset Our Mindsets