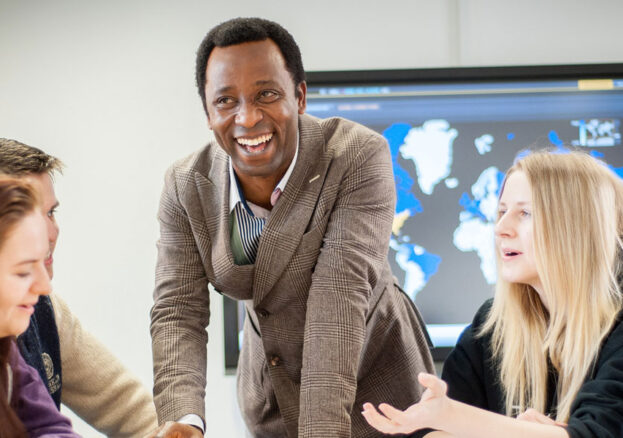 The University of Gloucestershire is a vibrant and dynamic academic community of some 10,000 students and 1,000 staff.  We are a student-centred, teaching-led, modern University with success in research, an international reach, and roots firmly planted in the county.
Being involved in governance at the University is a challenging and rewarding experience.  It offers many benefits, including opportunities for personal and professional development.
It also offers the opportunity for individuals outside of the higher education sector to engage in something of real value. Higher education transforms the lives of students and the University is an active, vibrant learning community.  You will be able to make a real contribution to the development of the University and its students, and to society at large.
Council Sub-committees
The Council of the University of Gloucestershire has several sub-committees which are given specific remits for particular areas of University activity. These include the Finance and General Purposes Committee and the Audit Committee.
The Finance and General Purposes Committee is responsible for monitoring and advising Council on the financial health of the University, including the financial strategy, budget setting, annual accounts, investment activity, and consideration of capital expenditure including estates and infrastructure activity. The Committee normally meets 6 times per year, with meetings lasting approximately two hours.
The Audit Committee is responsible for monitoring the effectiveness of risk management, control and governance arrangements; that satisfactory arrangements are in place to promote economy, efficiency, and effectiveness; and to receive, consider, and where appropriate ensure that changes are made in response to internal audits into key University processes. The Committee normally meets 4 or 5 times per year, with meetings lasting approximately two hours.
The membership of both of these sub-committees is drawn from Council itself and supplemented by additional 'co-opted members'. These co-opted members are not members of Council but are full members of the relevant sub-committee.
Diversity
The University is committed to advancing equality and valuing diversity in all its practices. In making these appointments to its sub-committees, the Council wishes to have the highest possible regard to increasing the diversity of its membership. We particularly encourage applications from women, disabled, Black, Asian and Minority Ethnic (BAME) candidates and others with protected characteristics as individuals from these groups are underrepresented in our governance structures.
Applications
The University is now seeking applications from individuals interested in becoming co-opted members for three positions, as follows:
Audit Committee, for a 4-year term of office that is currently vacant;
Finance and General Purposes Committee, for a 4-year term of office that will start on 1 December 2020 and a 1-year term that is currently vacant.
The Council is interested in receiving applications from individuals who feel their personal and professional skills and experiences will enable them to support the work of the sub-committees, as outlined above. Applicants who are qualified accountants are preferred for the positions on Finance and General Purposes Committee, but this is not essential, though confidence with financial information and decision-making is expected.
The purpose of the co-opted position with a 1-year term is specifically to encourage individuals to apply who have very limited governance experience, or who wish to engage on a shorter-term basis to be confident they can make the time commitment required.
Applications should consist of a brief CV (no more than 2 sides of A4) and a covering letter (no more than 1 side) explaining your interest in becoming a co-opted member, stating the position(s) in which you are interested, and outlining the skills and experience you can offer.
Please submit your application by noon on Tuesday 20 October 2020 to pennygravestock@glos.ac.uk.
Informal enquiries about the roles may be requested with the University Secretary and Registrar, Dr Matthew Andrews, by e-mail at mandrews@glos.ac.uk.