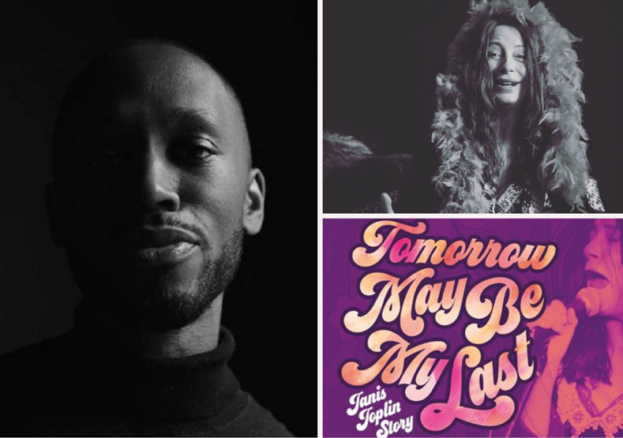 Anton Rice, a British actor and part of the company of the musical Tomorrow May Be My Last at the Goose Theatre decided to leave the production this week after being upset by a racist remark made by the star of the production Collette Cooper.
According to Anton's video posted on his Twitter account, he states that Cooper who is also the writer, co-director, and producer of the show, said while we were talking about the floor of the theatre, '"the floor is so dirty, my feet are as black as Anton's"
At that moment Anton decided to speak to her about it and communicate how offensive and racially sensitive her comment was.
As a result, Anton tweeted "Last night was the opening night for "Tomorrow May Be My Last", a show I had been working on at the  Goose Theatre  Sadly, I decided to leave the show after Collette Cooper, the show's star, directed a racist comment at me and failed to apologize for it."
Anton's tweet was immediately picked up by over 5,000 followers, including Emmy Nominee and Broadway star of Hadestown, MS Eva Noblezada, who tweeted "This is horrible."
According to the theater's website, this show is set against the backdrop of a US music festival at the height of the Summer of Love. Tomorrow May Be My Last marks a key moment in Janis Joplin's all too brief existence: Collette Cooper's embodiment of the psychedelic rock idol is deep and complex, painted with dark humor and glimmers of hope that candidly reveal Joplin's troubled genius. This production opened on May 25th and runs until May 29th, 2021.
Anton Rice was born on October 20, 1991, in Southwark, Greater London, England. He is an actor, known for Legend of the Lizard Man, Crooked Man, and Sense of Identity (2017).
According to Collette Cooper's website, it states that she is a solo artist signed to the independent label Thelonious Punk Records championed by BBC. Her vocal style is often described as 'Janis Joplin channeling Edith Piaf.'
Collette is also an activist. She currently has a piece of her artwork in The Now Exhibition. Curated by Leah Wood. An exhibition bringing awareness to the current climate and helping raise money for Drop4Drop charity.
Speaking with Black History Month this morning,  Collette said " I am sorry that I caused offense to Anton. I realise that my flippant comment could be interpreted in a way that was totally unintentional at the time. I feel as if I did apologise, and that any conversations that we had beyond this apology were attempts by me to demonstrate to Anton that the sentiment of my comment was not in any way intended to relate to race in a derogatory manner – these explanations were supposed to set this unfortunate faux-pas in context. On reflection, I can see exactly how this could easily be misconstrued. "
"I do however think that it is important to add that prior to this incident, there had been a series of artistic differences and friction within the production and the way that this information has been presented may well have been influenced by these – the comment that I made is not completely accurate as it has been reported, but nevertheless I am very upset that this misdemeanour has affected Anton and will learn from this experience in a positive manner going forward. "
I wrote this play as the antithesis of exactly what I am being accused of – as a challenge against prejudice in all its forms, which makes it even sadder that one of the cast members felt as if he fell victim to this by me. I can only reiterate that this was completely unintentional and hope that this learning curve will help us all to avoid such circumstances in future. 
Goose Theatre's Own Pledge against Racism
This situation is also sad and ironic, as the theatre's own website states the following:
"We wrote a statement in June 2020 which shared reflections on our work in relation to the Black Lives Matter movement and highlighted our responsibility to challenge intolerance, prejudice, and racism by taking action. Since then, we joined the discussions led by the More Than a Moment working group as they developed a pledge from the West Midlands arts sector "to take radical, bold, and immediate action, to dismantle the systems that have for too long kept Black artists and creatives from achieving their potential in the arts and cultural industries".
"We, Geese Theatre Company, have signed up to this pledge to demonstrate our commitment to make real changes to the systems in which we develop and deliver our work. We are hopeful that by working together, the West Midlands arts sector can create safe creative spaces and opportunities for Black artists and can, therefore "reflect and represent the UK of the 21st Century".
Another tweet by Jessica Millward a theatre director herself stated, " I just want to let you know that the Goose Theatre are not the ones who need to apologize , it's Collette Cooper and her production company who were responsible. The theatre themselves have been nothing but responsible."
We understand that Rice is taking this matter up with Equity, the actors union.