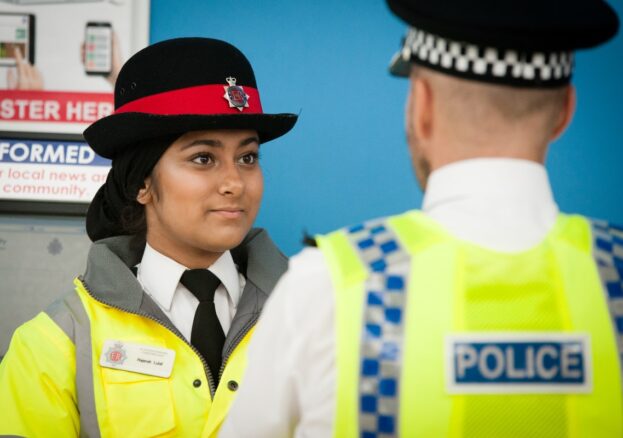 Our Better Together Team provide positive action support to people from underrepresented and diverse communities who are considering a career in policing.
The team aim to break down barriers between the organisation and the diverse communities it serves, by identifying areas where the organisation may need to improve.
We require the very best individuals from society to join us to help make us a representative and diverse workforce that is reflective of the communities we serve.
We aim to be an employer of choice and encourage those from a diverse background to step up, make a difference and join us.
What our Positive Action Team do
Our Positive Action team promotes vacancies and seeks to increase participation in our workforce from protected groups, break down community barriers and offer advice to people from underrepresented groups throughout the recruitment process.
We encourage applications from all backgrounds as we are committed to be organisation that is made up of diverse skills, experiences and abilities. We actively encourage Black, Asian and Minority Ethnic, disabled, LGBTQIA+ and female applicants and value the positive impact that difference has on our workforce.
If you are from an under-represented group and you're thinking about joining the police, please contact the Better Together Team.
We are always looking to increase our talent pool to help fill upcoming roles. Please register your interest and our Positive Action team will be in touch.
Community Legitimacy Panel
As part of our approach, in July 2020, the Constabulary established a Community Legitimacy Panel made up of members of the county's Black, Asian and Minority Ethnic (BAME) communities. It will look at areas such as recruitment and promotion, as well as helping the Constabulary develop policies around stop and search and the use of force.
To find out more information as well as how to apply please visit our Community Legitimacy Panel page.
Disability Confident Employer Scheme
Gloucestershire Constabulary is part of the Disability Confident Employer Scheme. We have been validated as a Level Two Disability Confident Employer and we are keen play a prominent role in changing attitudes for the better.
In continuing our disability journey, we are ensuring that those with long term health conditions have the opportunity to fulfill their aspirations. This is achieved by ensuring that they have access to support from staff and officers to help them on their journey.
In addition to this, the Constabulary welcome any potential adjustments to reduce any barriers they may face, so that they can achieve their full potential.