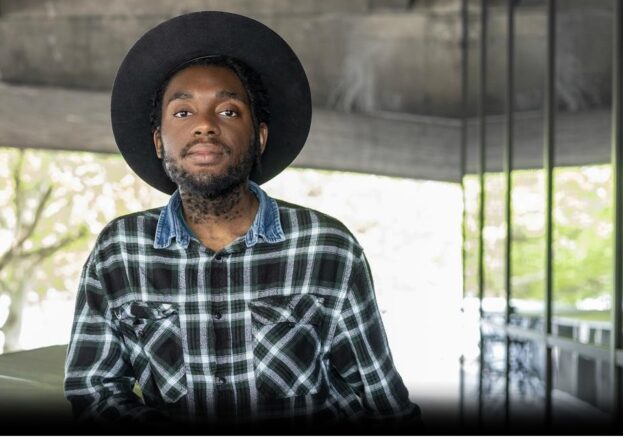 For nearly half a century, the National Film and Television School (NFTS) has developed some of Britain and the world's top creative talent – for which we were honoured to receive both the 2018 BAFTA for Outstanding Contribution to British Cinema and the Queen's Anniversary Prize for Higher and Further Education.
Our graduates include Oscar-winning cinematographer Roger Deakins, Oscar winning animator Nick Park, creator of Wallace & Gromit, acclaimed directors Lynne Ramsay (You Were Never Really Here, We Need to Talk About Kevin) and David Yates (the Harry Potter series, Fantastic Beasts and Where to Find Them) and renowned documentary makers Kim Longinotto (Pink Saris, Gaea Girls) and Nick Broomfield (Whitney: Can I Be Me, Kurt and Courtney).
The NFTS runs more than 30 MA, Diploma and Certificate courses – as well as numerous short courses – across a range of film, television and games disciplines. We have more behind the camera courses than any other film school, including core craft areas such as directing and cinematography as well as specialist areas such as script supervision and production accounting.
The School is recognised internationally as a model of excellence in specialist higher education and one of the world's pre-eminent institutions in film and the moving image; it is consistently the only UK film school to be listed in the Hollywood Reporter's top international film schools list and has been described in the Guardian newspaper as the 'World's Best Film School'.
Our students are taught by industry professionals, with access to state-of-the-art facilities and once-in-a-lifetime masterclasses from world renowned film, TV and games makers.
The NFTS leads the way in bringing forward the best film, TV and games design talent and is an essential talent pipeline for the UK's creative industries. We are committed to supporting diversity within the film, television and games industries – 43.22% of our MA students are female and 16.85% are BAME. Diversity schemes include a Diverse Directors Workshop to increase number of women and people from BAME backgrounds working in screen directing. The first cohort showcased their films at Channel 4 in May 2018.
Diversity statement
For us, valuing diversity means appreciating the many advantages of drawing on the talents, skills, experiences, different cultural perspectives and backgrounds of diverse students and workforce, and the benefits of everyone's contribution to the School. It means behaving in a way that promotes respect for individual differences, and the treatment of each person based on their own merit.
The NFTS is an equal opportunities employer and does not unfairly discriminate with regard to staff, students and freelancers on the basis of race, ethnicity, ethnic origin, gender, nationality, age, religion, disability, sexual orientation, education, experience, opinion, belief or any other factor.
We believe that diversity helps to enable success for our employees and our students.
Equality, Diversity and Inclusion Policy
Annual Equality Summary
Student selection
Students are assessed as individuals according to their relevant skills, abilities and merits and all have equal access to learning opportunities within the School. We are actively seeking to redress imbalances within the Industry by encouraging dynamic people with appropriate talents and skills to apply, whatever their ethnic or national origin, age, gender, class, sexual orientation, disability, religious or political beliefs.
Diversity Programmes at NFTS
Diverse Directors
The NFTS Diverse Directors Workshop, is a ground-breaking diversity initiative, which aims to increase the number of women, BAME and people with disabilities working in screen directing.
If creating film is your passion and you want to raise your craft and make a film, then this course is for you. Find out more here https://nfts.co.uk/directing-workshop
NFTS and Channel 4 bursary
NFTS, in partnership with Channel 4, is looking for applicants from diverse backgrounds to enrol onto its Directing Fiction or Cinematograpghy MA courses. The bursaries are particularly aimed at people with disabilities, and people from BAME or socially disadvantaged backgrounds as these groups are underrepresented in television directing.
The Channel 4 bursary scheme is open to eligible applicants who are accepted onto either our Directing Fiction or Cinematograpghy MA courses. For information on how to apply for these courses, please click below:
All3Media BAME scholarship for 'TV Drama – Creating the Bible' Certificate course
All3Media, one of the UK's largest independent television, film production and global distribution companies, and is the official course partner for our 'TV Drama – Creating the Bible' Certificate Course. All3Media will provide a scholarship for one student from a BAME background and will get first refusal on all scripts produced by students on the course.
All3Media BAME Scholarship is open to eligible applicants who are accepted onto the TV Drama – Creating the Bible' Certificate Course.
Toldeo Scholarship
Toledo Productions supports diverse new British voices and talent. The Toledo Scholarship was established in 2005 by one of the world's most successful producers and NFTS governor Duncan Kenworthy (Four Weddings and a Funeral, Notting Hill) to enable talented newcomers from the UK's ethnic minorities to fast-track their ambitions and join the British film industry. Since its inception, over 30 scholars have benefitted from £300,000 of funding including writer/director Shola Amoo (The Last Tree) and producer Kurban Kassam (Ginger and Rosa). More information is available on our Toledo Scholarship page, where you can see how it has helped British Black and Ethnic Minority students successfully train at the NFTS.