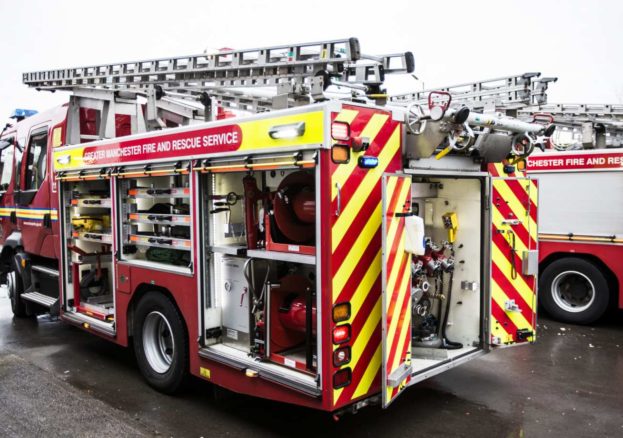 GREATER Manchester Fire and Rescue Service (GMFRS) strives to protect and serve one of the most diverse communities in the UK.
With a rapidly growing population, investment from across the Globe and a renowned cultural scene, Greater Manchester is one of the most desirable cities to live and work in the UK.
GMFRS is on a journey to ensure its workforce reflects the diverse communities it serves and there are many paths to success within the Service.
With the most advanced firefighting technology in Europe and over 12,000 incidents each year GMFRS is one of the most exciting places to become a firefighter in the UK.
But GMFRS offers a variety of roles from the frontline to the back office, with skills as diverse as ICT development and health and social care.
The Service offers an employment pathway through its youth and volunteering schemes and strives to offer something for everyone it serves in Greater Manchester.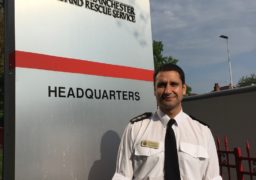 Val Hussain
Val is an operational firefighter, who has achieved the rank of Station Manager since starting his career with GMFRS almost 20 years ago.
He joined the Service as a 24-year-old after getting some inspiration from a friend and worked across Oldham and Rochdale before becoming a Station Manager in Sale in 2013.
Val began his career as an engineer and while he joined GMFRS to do something more rewarding many of his engineering skills have proved useful during his journey with GMFRS.
He currently works as a Resilience Officer in the Emergency Response Team. His role is to ensure the technical capability of our firefighters is second-to-none.
Val also works tirelessly to ensure our Technical Response Units and International Search and Rescue Teams have the best equipment available to them.
His background in science and engineering has enabled Val to qualify as a Hazardous Materials and Environmental Protection Officer (HMEPO).
This specialist role involves an in-depth knowledge of chemistry and HMEPOs play a vital role in protecting the public and the environment during countless incidents.
Val also serves as an officer out-of-hours working on an on-call rota to support our firefighters during more complex incidents.
He said: "I am proud to be a part of the fire service, and do something that really helps people. There isn't a better feeling than that – both during an incident when you are helping someone when they most need it, and when you reflect on it afterwards."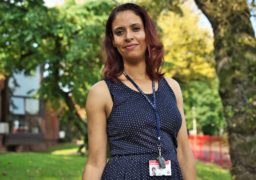 Donna Gyles
Donna Gyles has worked for GMFRS for almost 10 years and has had a variety of roles within the Service. She is currently the Partnership Liaison Officer for GMFRS.
Before joining the fire service Donna had a varied career path ranging from banking and finance to working with young people in the care system and youth offending.
It was her role at a youth offending team which brought her into contact with GMFRS for the first time when she worked in partnership with local firefighters to help reduce offending.
During her career at GMFRS Donna has been involved in many projects, which have made a huge difference to people's lives, including setting up apprenticeships, running a work experience programme for ex-offenders and helping to develop Moss Side Fire Station Boxing Club.
Donna said: "Originally I worked for the Service as the Equality and Diversity Trainer and Outreach Worker.
"In this role I worked with recruitment to look at how we could attract more women and people from minority ethnic backgrounds to become Firefighters.
"It was really interesting because it was about breaking down perceptions and giving people information, so that they could make informed decisions about the role.
"I think traditionally fire and rescue services have relied on the traditional image of the role, when actually people want to know that they have prospects, within an organisation.
"There should be more emphasis on firefighting being a career and the different areas that people can go into and the opportunities available."
Three characteristics, which have propelled Donna to a successful career with the fire service, are passion, patience and ingenuity.
She said: "You need passion, because if there was no passion, nothing would ever get done especially when you are trying to influence people – if you don't believe in it then why should they?
"Patience, because things don't always happen the way (or in the time frame) you want them to.
"Ingenuity, sometimes you have to be creative to get the outcome you desire."