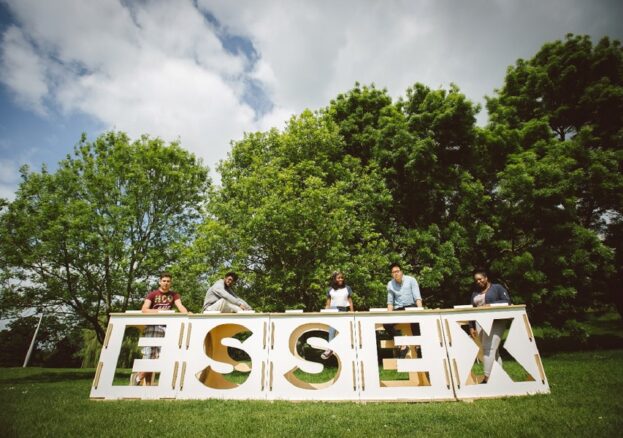 We respect, support and encourage one another through our values, our words, and, most importantly, our actions. Equality, Diversity, and Inclusion (EDI) are key to our mission of excellence in education and excellence in research for the benefit of individuals and communities.
To create an environment where all staff and students feel valued and can flourish, we are committed to the following:
a truly inclusive working environment, not only through policies and processes, but also by the way our people behave;
a physical environment that promotes a healthy working lifestyle;
a culture that recognises the connection between rest, creativity and wellbeing;
a flexible working culture which leads to self-managed time and a collaborative working culture in which our people support, and have mutual respect for, each other.
We champion inclusion at all levels of the University, including at the senior leadership level. Members of our University Steering Group act as Inclusion Champions for different protected groups, advocating for the groups at the highest level. Find out more from our Inclusion Champion for Race.
Our commitment is evident from our engagement with external charters, including Athena SWAN, the Race Equality Charter, the Stonewall Workplace Equality Index, and the Mindful Employer Charter, as well as being a Disability Confident Employer. This year we also became the first University to join the Age-friendly Employer Pledge. Following an extensive self-assessment process, we have submitted to the Race Equality Charter for the first time in 2023.
In 2022, we launched our Transitions and Transformations: Black Researcher's Journey (T&T) project in partnership with the Brilliant Club, thanks to funding from the Office for Students. The T&T project aims to boost access, participation, and outcomes for UK-domiciled Black students in postgraduate research.
Our Black Researcher's Hub, designed to help students hone their research skills, was launched in December 2022, and is just one example of how we are pioneering inclusion and access for Black communities in higher education and research.
We are proud to have been awarded a Silver TIDE Award via the Employers Network for Equality and Inclusion (ENEI), which demonstrates that we are in the process of embedding EDI across the organisation.