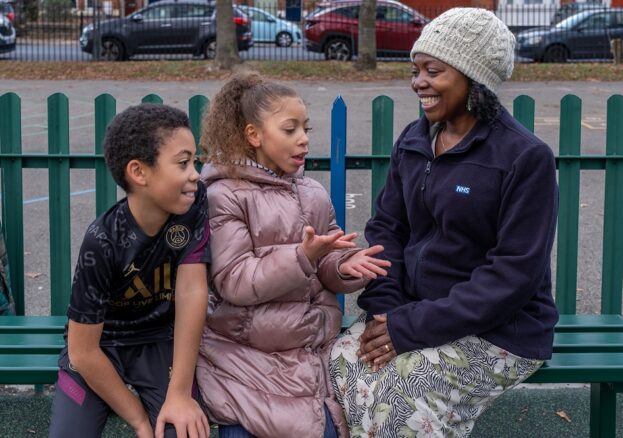 It is vital that equality, diversity and inclusion are central to our fostering community. We are proud of our unique fostering community, which includes children and foster carers from a wide range of backgrounds. We are keen to recruit foster carers from all walks of life.
As more children from Black, Asian, and mixed race backgrounds come into care, we are urging people from Black, Asian, and mixed-race communities to consider becoming foster carers. Identity is important for all children, but it is particularly crucial for Black, Asian and minority ethnic children placed in foster care to grow up understanding their roots and their culture.
In Brighton & Hove, there is a shortage of foster carers with the same cultural or ethnic background as the children coming into care, which means that children from Black and Asian communities will often be placed with foster carers from different backgrounds. Black and Asian foster carers are often well placed to help foster children from the same background, as they can help these children to develop a sense of pride and achievement and to make better sense of their history and identity.
Brighton and Hove is a vibrant, multicultural city with a diverse population of children in care. Across the city, at least 50 languages are spoken, representing people from around the globe who practice a range of religions. Some of our young people in care are unaccompanied asylum seekers and Muslim and, as with all children who are fostered, it is important that they have carers who best suit their needs.
Read and watch more about our commitment to Black, Asian, and mixed-race communities.
In addition to our ongoing package of training and support, we also offer; 
A Cultural Identity Support Group, open to all carers
Mandatory training on caring for Black, Asian, and mixed race children
Plenty of resources and support to help carers meet the specific needs of Black, Asian, mixed race and LGBTQ+ children and young people.
The opportunity to buddy up with an experienced foster carer of Black, Asian, mixed race and LGBTQ+ children and young people.
Specific training and a lively, informed support group for carers looking after unaccompanied asylum-seeking children and young people