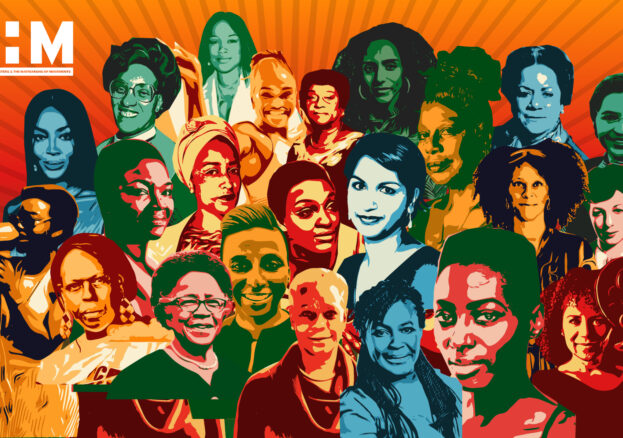 Black women have been at the heart of social justice movements throughout history, courageously battling oppression and advocating for change. However, their accomplishments have frequently been neglected or forgotten. Black History Month 2023 offers a significant opportunity to acknowledge and celebrate the outstanding achievements of black women by focusing on honouring the matriarchs of movements and saluting our sisters.

The theme of Celebrating our Sisters emphasises the vital role black women have played in shaping history, inspiring change, and building communities. This year's commemoration will feature trailblazing black women who have made incredible contributions to literature, music, fashion, sport, business, politics, academia, social and health care, and more. Through the Black History Month Magazine and our online platforms, we will amplify their voices, stories, and achievements, inspiring future generations to carry on their legacy.
Additionally, we will explore themes such as resilience, self-care, and well-being, underscoring the strength and determination of black women throughout history. It is time to celebrate their accomplishments and encourage future generations to take care of themselves and their communities.
Black History Month will also include a national poetry competition and an education pack, offering students the chance to learn about and appreciate the contributions of black women across history. The contest invites young people to express themselves creatively whilst discovering the diverse experiences, challenges, and victories of black women.
Celebrating our Sisters / Saluting our Sisters / Matriarchs of Movements #WEMATTER during Black History Month 2023 is a landmark occasion to recognise and applaud the invaluable contributions of black women to British society, inspire future generations, and empower them. Let us honour the achievements of black women, amplify their voices, and challenge the systems that oppress them.
To get involved, share your ideas or learn more about Black History Month 2023, please email us at editor@blackHistoryMonth.org.uk. Our site is free and open to everyone. Join us in celebrating black women and the #WEMATTER movement during Black History Month 2023.
Cherron Inko-Tariah MBE