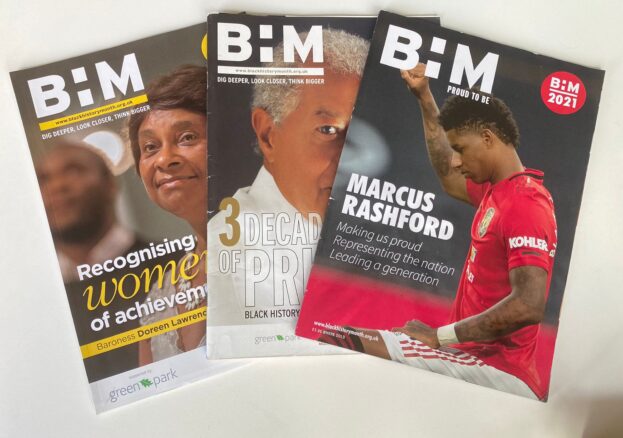 This year we will be printing 60,000 copies and will make the magazine as widely available as possible, due to the big increase in printing and distribution costs we would ask organisations to support us and buy copies of the national magazine for their events and organisations.  We have seen a massive increase in printing and your contribution would help us greatly this year.:
Free Targeted free distribution in ASDA, Tesco's, Sainsbury's, and other supermarkets
Black History Month events across the UK
Communities groups, universities, and organisations
BAME groups plus communities, organisations, and charities
Companies and  Organisations who would like to guarantee to receive the magazine the and support Black History Month and the Magazine by buying a box of 50 Black History Month Magazine from us we would be very grateful.
The Magazine will be delivered to you via our printer,  via UPS straight from Print. The Cost for a box of 50 magazines is £65.00 ( This may change if the size of the magazine increases)
Make your purchase here: SOLD OUT
If you would like to order 2 Black History Month Magazines – The Cost including post and packaging is £6.99
Make your purchase here: SOLD OUT
Back Issues of the Printed Magazine,
Black History Month Magazine 2021 Black History Month Magazine 2021 by Black History Month – Issuu
Black History Month Magazine 2020  https://issuu.com/blackhistorymonth/docs/bhm_magazine_2020
Black History Month Magazine 2019 https://issuu.com/blackhistorymonth/docs/black_history_month_magazine__2019
Black History Month Magazine 2018 https://issuu.com/blackhistorymonth/docs/bhm_2018