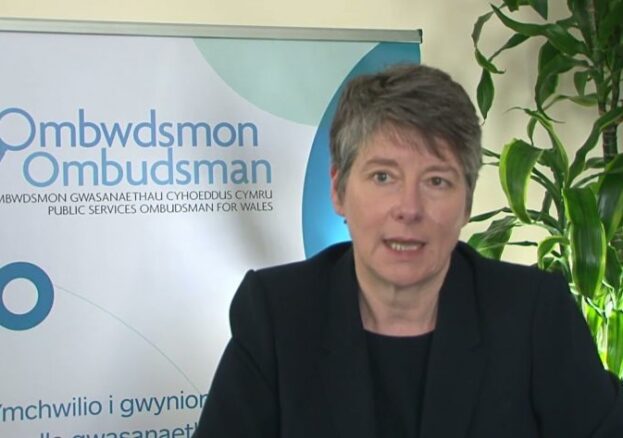 As Public Services Ombudsman for Wales we have three main roles. We investigate complaints from people who think they have been treated unfairly by the Welsh public services and suffered injustice as a result.
We consider complaints about the Welsh councillors breaching the Code of Conduct. Finally, we drive systemic improvement of public services and standards of conduct in local government in Wales. We are independent of the Welsh Government, impartial, fair and open to all who need us. Our service is free of charge.
Last year, we handled around 2,700 complaints about the Welsh public services and about 300 complaints about the Code of Conduct. We also deal with many more thousands of enquiries, giving people advice and directing them to other organisations that may be able to help.
Our people
Our current Ombudsman, Michelle Morris, leads the office of just over 70 staff.
About a half of our staff handle complaints – they deal with our complainants, staff at the bodies in our jurisdiction, witnesses and other parties that may be involved in the complaints process.
Another important strand of our work is to drive systemic improvement of public services. Staff involved in that work undertake investigations on our own initiative and work with public service providers to improve how they handle complaints.
Other teams in the office provide administrative and IT support, raise awareness of our work and findings and manage our facilities and HR processes.
To support our investigations, we also work with a number of external professional advisers on a sessional basis. More details of that opportunity can be found here.
Our office is based in Pencoed (near Cardiff), but we have embraced hybrid working and many of our staff work remotely.
Why work for us
Every year, we help thousands of people and working for us you will have the opportunity to make real difference, whether in frontline or support roles.
In addition to competitive salary, we offer
generous annual leave allowance of 32 days
access to Civil Service Pension scheme
excellent arrangements to ensure good work-life balance (e.g. no core hours for most roles) – see our Flexible Working Policy here
an excellent maternity, adoption, paternity and shared paternity policy which can be found here
support for our staff to complete at least 28 hours of continuous professional development a year
support for home working
gym membership
Health Cash Plan
discounted purchase schemes
excellent on-site facilities
free external counselling and occupational health support.
We have in place many internal groups through which our staff can drive positive change or simply socialise, including the Wellbeing Group, the Equality Group and the Social Committee.
Equality, diversity and inclusion in our recruitment
Our service is people-focused and we know how important it is that we support and promote equality, diversity and inclusion in everything we do. We want the profile of our staff to reflect the communities that we serve. We also want all our staff to feel included, valued and supported, regardless of who they are.
To support this commitment, we are:
a Disability Confident Committed employer
accredited as FairPlay Employer at silver level for gender equality
certified as an Autism Aware Employer
Black History Month Diversity Champion for 2022
signatories of the Menopause Workplace Pledge.
To promote more diversity in our workforce and governance roles, we will shortlist all applicants who identify as disabled or from diverse ethnic backgrounds, if they meet all essential criteria.
We are a bilingual organisation we use both Welsh and English in our work and we are committed to providing a bilingual service.  For some of our roles, Welsh language is essential.  We welcome applications in Welsh and English, and applications made in Welsh will be treated no less favourably than applications made in English.
You can find our current vacancies on our website here.