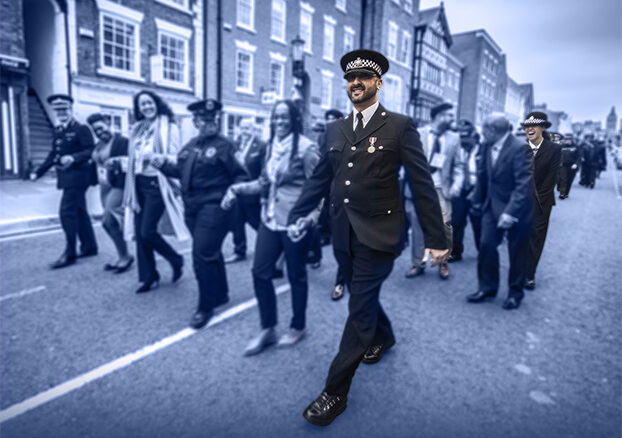 Cheshire Constabulary offers a wide scope of career opportunities. Join us and you could be a part of influencing positive change for the communities of Cheshire.
Assistant Chief Constable, Jenny Sims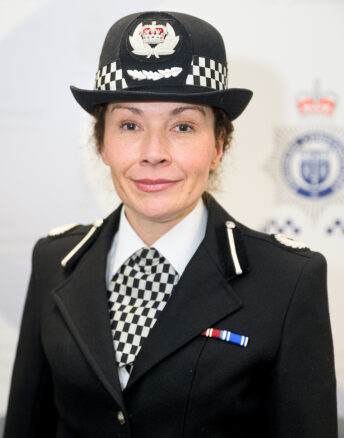 I am incredibly proud of the Cheshire Constabulary Multicultural Network (CCMN) – our staff network for officers and staff from Black Asian and Minority Ethnic backgrounds. They act as an important 'critical friend' to the organisation, by providing advice, facilitate significant consultation and engagement and professionally challenge us – especially during these unprecedented times. Most importantly they are trusting, caring and offer support to all.
Cheshire Constabulary is an excellent, inclusive organisation with a great reputation. It is really important to us that all are treated with dignity, care and respect, creating a work place where everyone can be their true authentic self. At Cheshire Police, we don't put up barriers, we remove them and strive to become a reflective and inclusive organisation that helps protect the vulnerable and keep our communities safe.
Chief Inspector Fez Khan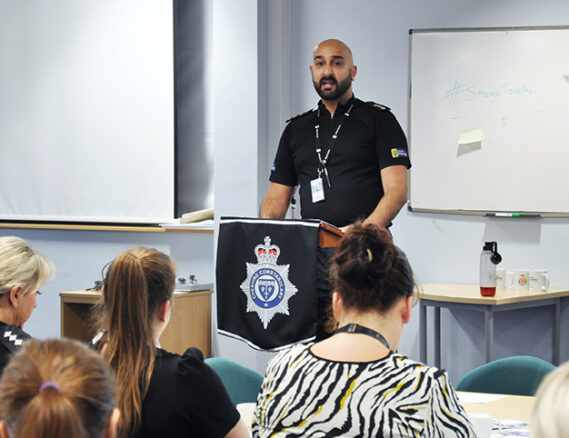 I joined Cheshire Police in 2005 after graduating with a law degree from Sheffield Hallam University. My family were incredibly proud and supportive of my career choice despite me having to tell my parents that their son wasn't going to be a solicitor!
I am the most senior BAME officer in Cheshire's history and would encourage anyone from our diverse communities to join this incredibly rewarding profession.
My policing career began in Ellesmere Port as a neighbourhood officer, working in a variety of frontline uniform and detective roles across the county. I then became the force critical incident manager, an accredited hostage and crisis negotiator and a public order bronze commander. Then most recently I took the next step in my career and became the neighbourhood inspector in Runcorn until I got promoted to chief inspector, covering Crewe.
Above all, I am honoured to be the chairperson of Cheshire Constabulary's Multicultural Network at this extremely important time for our profession.
Police Constable Amy Hollis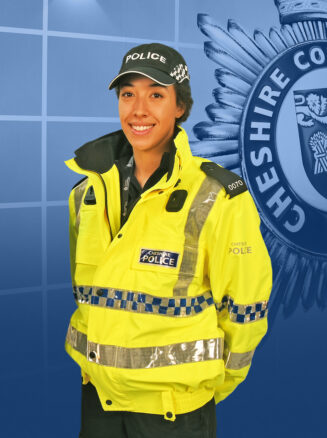 I joined Cheshire Police in 2017 having graduated with a BSc in police sciences from the University of South Wales. Before working for Cheshire Police, I worked as a crime recorder and call taker for Thames Valley Police.
I joined the police because as a young girl growing up in Lancashire, I had never seen a police officer who looked like me. I think it is important to have representation within the police to inspire others and reflect our diverse communities.
Having begun my career in Runcorn as a uniformed response officer, in July 2020 I took the next step in my career and moved to Cheshire Roads and Crime Unit. I have been an active member of Cheshire Multicultural Networks since I moved to the force, representing Cheshire at a regional and national level. In 2018, I was elected as vice chair of the network, a role that I take great pride in. I am proud to be involved in helping make a positive change within policing.