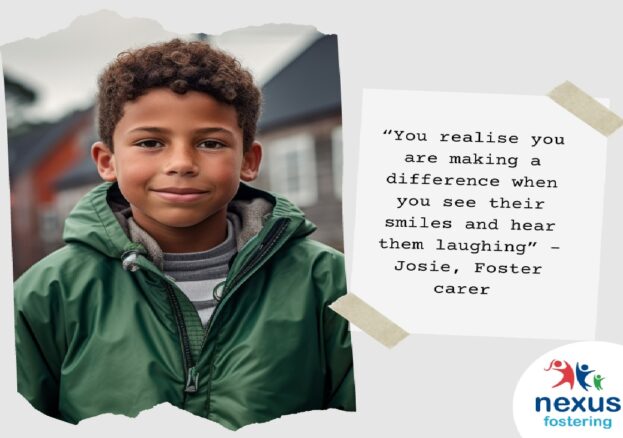 Why Foster?
Children come into care for several different reasons, for varying lengths of time and at different stages in their life. What they all have in common is their need for a safe and stable home environment with carers who are loving, understanding and flexible to accommodate their needs. From emotional support to teaching life skills, Nexus Fostering foster carers help children and young people thrive and develop into independent, well-rounded adults.
What sort of families are suitable to become foster carers?
There really is no typical fostering household! Whether you're an individual, couple, or family, foster carers from all walks of life are needed to provide suitable homes for children and young people in care. There are some minimum requirements including a minimum age of 21, you need to be a UK resident or have indefinite leave to remain, and all foster homes need to have a spare bedroom. Although not a requirement, it is helpful to have some experience in caring for or working with children.
What is the role of a foster carer?
As well as providing day-to-day care for children and young people, foster carers are expected to support their educational, health and social well-being, manage sometimes challenging behaviour, keep records, attend meetings, work with a wide professional team, and advocate for their child to give them the best possible future.
We asked our children and young people what qualities they wanted in their foster carer. They said find it hard living in a different home away from their family, so they want someone they can trust and make that transition easier for them. They also want someone who:
Laughs at jokes and enjoys having fun
Is a positive role model
Isn't judemental
Can be a shoulder to lean on
Is honest with them
Is interested in their school work and hobbies
Why foster with nexus fostering?
Fostering a child can be a rewarding and fulfilling experience for anyone with a passion for helping others. It's not always easy, but the rewards come from seeing the positive difference you can make for some of the most vulnerable children and young people.
Recently rated 'Outstanding' by Ofsted for the fourth consecutive time, Nexus Fostering was established in London in 2002 by a group of colleagues and carers who felt it was possible to offer a professional and personal service to foster carers, children, young people, and local authorities. Our drive is to support the lives of children and young people looked after and ensure it is as great today as it was when we first evolved.
We believe all children and young people deserve a chance to live in a family setting, and we are proud that our foster carers and young people will always be our top priority. With access to social workers, family support workers, clinicians, and specialists the wraparound support for foster carers and those they care for is there 24/7 365 days a year. We also give you a comprehensive programme of training, and a competitive allowance and benefits package in recognition of the support you provide to the child(ren) in your care.
Where can I find out more about Nexus Fostering?
You can find out more about becoming a foster carer by visiting www.nexusfostering.co.uk/bhm. We have nine offices across England, so click the link to find your nearest office or give us a call on 0800 389 0143 and our fostering advisors will answer all of your questions and find out if fostering is right for you now, or in the future.