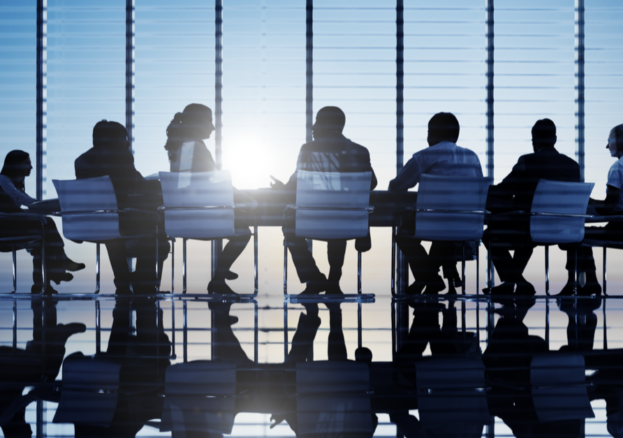 Sidley's diversity and inclusion mission is to recruit, hire, develop, and promote exceptionally talented lawyers from all backgrounds around the globe, regardless of gender, race, ethnicity, national origin, disability status, sexual orientation, gender identity or expression, religion, or beliefs.
We believe that creating a genuinely diverse and inclusive firm is integral to our long-term business health and to the quality of legal services that we provide. In 2021, three pillars drive these efforts: a global mindset, inclusion, and impactful relationships (internally and externally).
Train with us:
The firm is not a typical City firm and it is not a 'legal factory' so there is no risk of being just a number. Everyone is encouraged to be proactive and to create their own niche when they are ready to do so. Trainees spend time in the firm's main groups. In each group trainees will sit with a partner or associate to ensure individual training based on 'hands on' experience. You will be encouraged to take responsibility where appropriate. Regular meetings with your supervisor ensure both the quality and quantity of your experience. In addition, there is a structured timetable of training on a cross-section of subjects.
We run a one-week winter vacation scheme and two-week vacation schemes in spring and summer each year. You can experience the day-to-day life of a lawyer at the firm and will have the opportunity to undertake real work rather than just observing or shadowing. This practical experience will be supplemented by a programme of presentations and workshops that will ensure you get to know as much about the firm as you possibly can during the placement. We aim to recruit all of our trainees from the vacation schemes.
Applications for winter, spring, and summer vacation schemes are open now.
Diversity at Sidley:
There are two global committees sitting alongside each other covering all diversity and inclusion related matters of the firm, the Committee for the Retention and Promotion of Women and the Diversity & Inclusion Committee. These focus on pursuing strategies that maximize the firm's success in attracting, recruiting, and promoting lawyers from groups typically underrepresented in the legal profession (including ethnic minority, LGBTQ+ and women) to partnership and positions of authority and leadership within the firm.
For students who are still in school, we work with the Social Mobility Foundation to recruit students for work experience opportunities. This work experience forms part of two other initiatives we have for year 12 and 13 students: Prime and the Social Mobility Business Partnership. The Prime commitment is an alliance of law firms who seek to ensure that good quality work experience is offered to less socioeconomically advantaged students and not just students who have a connection in the profession.
At the trainee recruitment level we use Rare Recruitment's contextual recruitment system which enables us to take a number of factors into consideration when looking at trainee applications so as to "level the playing field". It enables us to recognise outperformers from disadvantaged backgrounds who might otherwise be overlooked if compared to peers from more advantaged backgrounds. We also support Bright Network to improve diversity in our pipeline applications. We really want to encourage students from all backgrounds to apply for our vacation schemes. We host regular open days targeted to certain demographics to give relevant and invaluable insight into our firm, our people, and the way we work.
We are sponsors of Interlaw Diversity which means that all of our lawyers have access to a broad variety of events which serve to highlight the diversity of the legal sector but also sometimes the challenges that can be faced by diverse individuals. We also take part in a mentoring scheme hosted by InterLaw which allows an LGBTQ+ mid-level associate to be mentored by a senior in-house counsel at a potential client. We take part in the LEAD mentoring programme which is suitable for a BAME mid-level associate and again, pairs them with a mentor who works in-house at a client or potential client.
Within the London office, we have a number of well utilised affinity groups. Associates can join the groups, which focus on BAME, LGBTQ+, disabilities, and parents. The aim of the groups is to provide a sense of community – the groups will host social events but may also host focused recruitment events. As an example, in January 2021, we hosted a group of BAME aspiring lawyers for the day and they were able to meet with and learn from our BAME network.