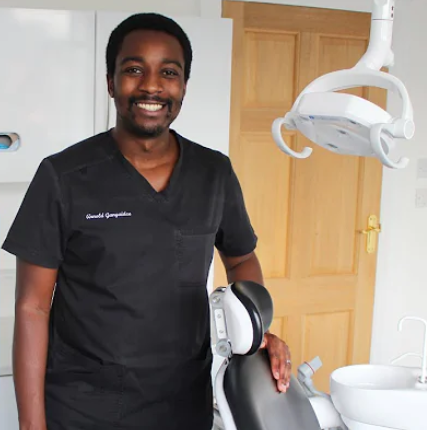 As a Dental Officer, you will provide a high standard of dental care to RAF personnel. Depending on your duty Station this could range from providing dental care to recruits undertaking basic training through to fast jet pilots at front line flying units.
All RAF personnel are entitled to receive free dental care to ensure that they are fit for military service.  At the core of this care programme is a preventative philosophy that gives high priority to dental screening and regular dental inspections.  RAF dentists carry out a full range of treatment in an environment which encourages and values high quality care.
A rare opportunity has arisen where we are seeking to recruit into this unique role and are looking for suitably qualified, motivated individuals who are looking for new challenges. Your role is pivotal in maintaining the effectiveness of the RAF in delivering Air Power by maximising the fitness of personnel for their tasks.
Like all RAF Service personnel, you are required to be flexible as to where you work.  You will be expected to move location every three years.  It is likely that you will be based in a Dental Centre on an RAF Station within the UK, supported by both uniformed and civilian staff.  Depending on the size of your patient base, you may be the only dentist, or you may work in a multi-chair practice with other clinicians.  During your Service career there is the possibility to be assigned overseas.  This could mean working on one of our overseas bases, carrying out routine dentistry for Service personnel and their families, or providing primary dental care in the field on operations.  Whether you are working in a practice or under canvas, you will have all the facilities, training, equipment and support that you need.
On top of a competitive salary, consistent support and exceptional training, we offer a structured and progressive career path designed to encourage and reward excellence. The RAF is a strong advocate of continuous professional development.  You will be encouraged to study for the Membership of the Joint Dental Faculties (MJDF) qualification.  As your career develops you may be selected to work towards further postgraduate qualifications, e.g. Masters Degrees, and then be appointed as an enhanced general practitioner in disciplines such as periodontology or advanced conservation.  Professional training pathways leading to consultant status are also funded by the Ministry of Defence to meet our clinical and manning requirements.
Applicants must be qualified to practise dentistry and be fully registered with the General Dental Council of the United Kingdom.  The RAF Dental Branch only recruits GDC registered and qualified dentists who have already undertaken, or are undertaking, their General Professional Training post-graduation.  Foundation Training is not currently offered within the RAF.  Additionally, you should also have GCSEs at a minimum of Grade C (Grade 4 to 5 with effect from Aug 17) or equivalent in English Language and Mathematics or Scottish National 5 (Grades A-C) in English Language and Mathematics.
Benefits of a RAF Career
Six weeks of paid holiday each year
Free health and dental care
Free gym membership and access to fitness classes.
Lower rental costs than the UK average (available for RAF accommodation on and off-base)
Opportunities for Adventurous Training.
Residency and Nationality Requirements
You must be a citizen of the United Kingdom or the Republic of Ireland, holder of dual UK/other nationality or have been a Commonwealth citizen since birth.  Whether or not you were born in the United Kingdom, you should have resided there for the 5 years immediately preceding your application, but candidates with a minimum of 3 years will be considered.
A Modern Force
The RAF recognises the value of a person's ability no matter their ethnicity, social background, religion or belief, gender identity, sexual orientation or marital status/civil partnership.
For more information about the role and details of our application process, visit the RAF Recruitment website.