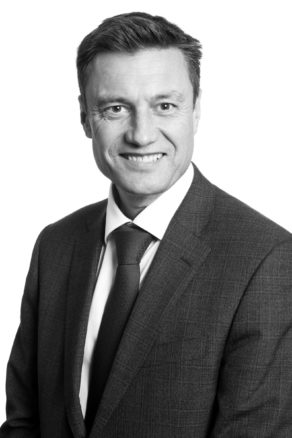 "Diversity and inclusion is a core part of our strategy and how we ensure our purpose and values are brought to life," explains Eversheds Sutherland's Co-CEO Lee Ranson. "Building a culture which is inclusive of everyone, where everyone can bring their true selves to work and where everyone can thrive is as crucial to me personally as it is to the business. Like many law practices, we know we still have work to do and I am proud to be leading our drive to achieve this."
As a global top 15 law practice, Eversheds Sutherland provides legal advice and solutions to a global client base ranging from small and mid-sized businesses to the largest multinationals.
Our teams of lawyers around the world operate seamlessly to deliver the legal know-how and strategic alignment that clients need from their advisors to help further their business interests. Clients describe us as creative and well-versed in cutting edge legal work – we listen well in order to understand how and where we can be most effective and add the greatest value.
We shape our advice to the unique circumstances and challenges of each project, and ensure the right people are in the right places to offer insight and certainty – from the day-to-day to the most complex, multi-jurisdictional matters.
What unites us is our commitment to service excellence through a solution-oriented approach. We know our clients' businesses, the industries and markets they operate in, and we know that great relationships yield the best outcomes
Providing opportunities in global law
We have many different opportunities for our fee earners, including trainees, to work globally:
– client work takes our fee earners all over the world
– Pass the Baton – this new programme of short, exchange trips to our US offices is open to both lawyers and our support functions, with our US colleagues visiting our international offices in return to help build a common culture
– client secondments based in other jurisdictions
– secondments to our international network is common practice
Global law: our approach to Diversity and Inclusion
At Eversheds Sutherland, we recognise that having diverse talent across our business brings many benefits, and we are committed to accessing a wide range of views and thinking in all that we do.
A culture of inclusion, where each person feels able to be their true self at work and reach their full potential is key. We recognise that bringing together the perspectives of individuals of all backgrounds, life experiences, preferences and beliefs is critical if we are to serve our global client base, people and communities as a leading global legal practice. We are focusing on every stage of our employee lifecycle to ensure we attract, develop, promote and retain diverse talent. We have identified six diversity areas of focus: Gender, Ethnicity, Social Mobility, LGBT+, Wellbeing and Disability.
"As Diversity and Inclusion Partner Sponsor, I'm committed to advancing all areas of our Diversity and Inclusion strategy to ensure a working environment where everyone feels valued and is able to realise their full potential," says Diane Gilhooley, Global Practice Group Head of Human Resources and Pensions and Diversity and Inclusion Partner Sponsor. "It's important that we continue our work in this area, evaluate our progress carefully and deliver against our objectives. Eversheds Sutherland has an opportunity, as well as a responsibility, to lead change in this area."
Our Diversity and Inclusion Strategy is supported by a range of employee led networks. These groups provide our people with a forum to voice their views, share their experiences, and engage with colleagues on a number of important topics. Our networks build a strong sense of community to help address common challenges and raise awareness, whilst also helping to shape and inform our activities as part of our wider people strategy. We actively encourage people at all levels across the business to join our diversity networks and support our approach.
As part of living our values every day, we support collaboration across our networks and focus on embedding a culture of inclusion that allows us to help our clients, our people, and our communities to thrive.
Our ethnicity network, Verve, supports our goals to increase the ethnic diversity across our business and provides an environment for Black, Asian and Ethnic Minority (BAME) colleagues and their allies to come together to share experiences, raise awareness and build a better understanding of race and ethnicity in the workplace.
Our commitment to Diversity and Inclusion
Our commitment to increasing ethnic representation across our UK teams is further supported by the release of our UK BAME targets.
The targets are:
all UK (including partners) – 14% by 2022 (currently 11.85%)
UK partners – 10% by 2025 (currently 5.33%)
In addition, we have committed to voluntarily publish our ethnicity pay data alongside our gender pay report, commencing in 2020. You can read more about this here.
As signatories of the Business in the Community Race At Work Charter, we are committed to making a positive difference to the overall experiences of BAME colleagues at work, and strengthening links with our communities as a global legal practice.
We also take a collaborative approach to working with our clients and have partnered with Wincanton, the largest British logistics provider, for a second year running, to offer up to eight BAME law students a week-long paid work placement.
Our partnership with Wincanton will afford undergraduate university students and graduates an opportunity to gain an insight into a career in law, from both a private practice and in-house perspective. During the placement, students work with lawyers from both companies to gain first-hand experience of legal practice and an understanding of the tasks lawyers undertake daily. Students will also be given an insight into what to expect during an assessment process and how to best showcase their abilities.