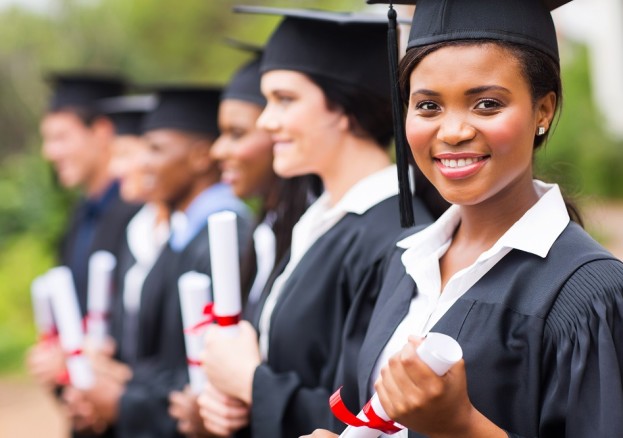 We are a small, school based, teacher training provider working on behalf of local schools – specialising in offering small scale bespoke training for small cohorts of secondary trainee teachers. We are well established – we have been offering school based teacher training since 1996 – and we now train between 50 and 60 trainee teachers each year on our PGCE and School Direct training programmes. School centred initial teacher training is distinctive for the central role schools play in training prospective teachers. Each school in our partnership acts as a training base and provides experienced and skilful members of staff to act as mentors for the trainees to support their training.
The Secondary Teacher Training programme has been operating very successfully for many years and is now expanding by way of opening a Primary Teacher Training Programme for 2016/17.
Our PGCE provision is externally validated by the University of Bedfordshire to ensure consistency and quality and all our training routes courses are subject to scrutiny by OFSTED, the NCTL and external examiners and our employment record is excellent with all trainees gaining employment – over 85% within our partnership schools.
COURSES
We offer the following types of training places:
School Direct Training Programme (Tuition Fee)
School Direct Training Programme (Salaried)
Core PGCE (Tuition fee)
The Salaried route is an employment based route in to teaching for graduates with three or more years' career experience. The trainee is employed as an unqualified teacher by a school and their salary and training is subsidized by a government grant (depending on the subject). This Salaried route replaces the GTP route which has now closed. All Salaried trainees are on a QTS Programme (No PGCE)
The Tuition fee routes are open to all graduates and are funded by tuition fees paid by the trainee. The trainee may receive a bursary from the NCTL – depending on the subject being studied and the classification of the degree they hold. Please see the student finance section of the website for more details. All Tuition Fee trainees are awarded QTS. Most Tution Fee trainees are also awarded a PGCE (see list below)
Tuition fee courses which include a PGCE are as follows:
Art, English, Geography, History, Maths, Biology, Chemistry, Physics, Drama, Music and Design Technology
Tuition fee courses which do not include a PGCE are as follows:
MFL, Psychology, Religious Studies and Computer Science
Tuition fees are slightly reduced for these trainees – see student finance section of the website
Support for all our trainees :
a dedicated mentor within your placement school.
weekly Subject Knowledge for Teaching (SKfT) development sessions with Subject Leader (4-6pm, most subjects on Tuesday).
weekly Professional Studies development sessions (4-6pm on Thursday).
access to the full range of University of Bedfordshire facilities – including the library (Tuition fee trainees)
access to the University of Bedfordshire library (Salaried trainees)
termly visits from all SKfT Subject Course Leaders and our Quality Assurance team to monitor and support trainee progress and development.
PARTNERSHIP SCHOOLS
We have three main Lead Schools
Central Bedfordshire – Robert Bloomfield Academy
Bedford Borough – St Thomas More Catholic Teaching School
Luton – Ashcroft High School
All our training places on UCAS show which Lead School the place applies to. However, your main training placement will not necessarily be at that Lead School, it is likely to be at a Partnership School within that group, as below.
Central Bedfordshire
Robert Bloomfield Academy
Samuel Whitbread Academy
Stratton Upper School
Redborne Upper School
Vandyke Upper School
Harlington Upper School
Bedford Borough
St Thomas More Catholic Teaching School
Wootton Upper School and Kimberley College
Bedford Academy
Bedford Free School
Biddenham International School and Sports College
Hastingsbury Business and Enterprise College
Mark Rutherford School
Luton
Ashcroft High School
Challney Girls School
Stopsley High School
Lea Manor High School
Icknield High School
Lealands High School
All trainees spend 6 weeks in a second placement, which is a Middle School for most of our courses.
HOW TO APPLY?
What are we looking for ?
Successful applicants are able to demonstrate :
an understanding and commitment to supporting the achievement and progress of all students in their care
confidence in the classroom and the capacity to reflect critically on their practice.
a relevant subject degree (at least 50% of which relates to their chosen subject)
secure Subject Knowledge for Teaching to enable them to craft effective lessons for all students.
an understanding of the relevance of their subject in the education of young people
the capacity to present this understanding clearly and concisely – both orally and in writing
the capacity to reflect and analyse the qualities of effective teachers
a wider understanding of the purpose of education
the ability to listen and act upon constructive feedback
All applications for 2016/17 should be made through the new UCAS site.
Click here for the UCAS link which will give you more information about applying www.ucas.com/teacher-training