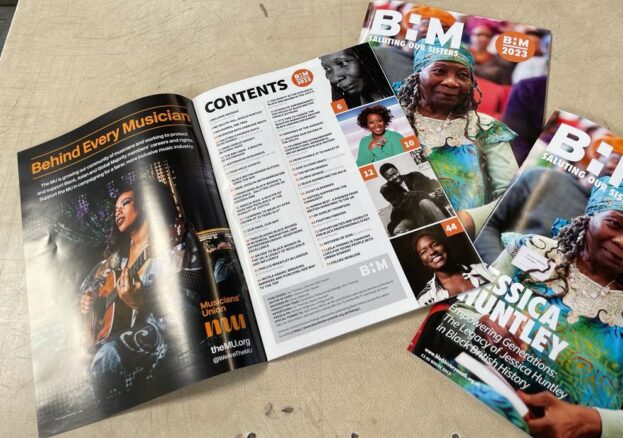 Black History Month Magazine is the national magazine and central point of focus for the nationwide celebration of Black History, Arts and Culture throughout the UK in October. Black women have always been at the forefront of social justice movements, fighting against oppression and paving the way for change. Despite their countless contributions to society, their achievements have too often been overlooked or forgotten. Black History Month 2023 is a momentous opportunity to recognise and celebrate the exceptional achievements of black women, with a focus on honouring the matriarchs of movements and saluting our sisters.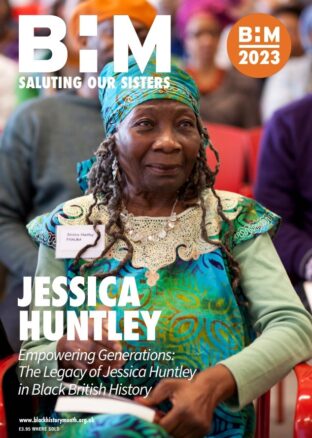 The theme of  Saluting our Sisters #WEMATTER #SALUTINGOURSISTERS   highlights the crucial role that black women have played in shaping history, inspiring change, and building communities. This year's celebration will showcase pioneering black women who have made remarkable contributions to literature, music, fashion, sport, business, politics, academia, social and health care, and more. Through the Black History Month Magazine and here online, we will amplify their voices, stories and achievements, inspiring future generations to continue their legacies.
We will make the magazine as widely available as possible, but due to the big increase in printing and distribution costs, we would ask organisations to support us and buy copies of the national magazine for their events and organisations. Free targeted distribution will take place in ASDA, Tesco's, Sainsbury's, and other supermarkets, Black History Month events across the UK, community groups, universities, and organisations, BAME groups plus communities, organisations, and charities. For companies and organisations who would like to guarantee receiving the magazine and support Black History Month and the Magazine by buying a box of 50 Black History Month Magazine from us, we would be very grateful.
The Magazine will be delivered to you via our printer, via UPS straight from Print.
BUY BLACK HISTORY MONTH MAGAZINE The cost for a box of 50 magazines is £65.50 
Black History Month Magazine 2023 x 2 Magazines
Order of two copies of National Black History Month Magazine 2023 x 2 Magazines
Please allow 5 days for Delivery