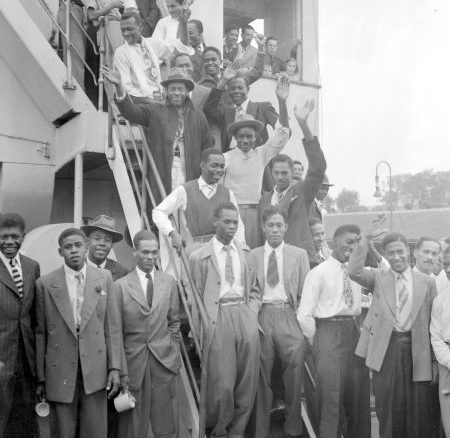 These statistics are profoundly important to the Windrush legacy.  First they counter the discourse of black children educational underperformance and inferiority which has dominated the British education system over the last 60 years. Second they are emblematic of the struggle to transform the education system through education initiatives which have their genesis in Black communities.
For the Windrush generation education represented a site of struggle which reproduced inequity and a negative representation of "blackness".  The enduring inequalities experienced by black children in schools in England have been extensively documented. The literature shows that black students attain persistently lower outcomes at age 16 than their white peers. However, the literature indicate that black children commence their schooling with high ability and show themselves to be capable students but, as they get older, their achievements decline.
Black males' educational underperformance is associated with their experience of the exclusion process. Thus there is an overrepresentation of black males in the statistics of those excluded from school.
It is noteworthy, that black students entered an education system 70 years ago that was biased by social class which was then infused with a racial bias. Essentially, mindful of a 'rigged' education system, black families and community sought transformative methods of intervention through the deployment of social and community capital.  Black/Caribbean communities' people have used resources, networks, strength and resilience to challenge and resist the portrayal of black young people as academic failures. This led black families to set up separate schooling, either in "Supplementary/Saturday Schools or full time schooling. These separate provisions, it was felt, would not only reinforce particular cultures, but could provide stringent academic standards.
For instance, studies in this area, illustrate how students and parents recognise teachers as 'gatekeepers' to educational success – significant contributors in
shaping students educational narrative. By drawing on black cultural capital, the black students subscribe to a 'complex class curriculum', which requires 'planning' (with parents), 'practising' (at home or Saturday/supplementary school) and 'performing a set of styles that reflect racial and class background'. These components contribute to their success. Through these components the students use gestures of respect and punctuality, engage with teachers about their knowledge of black history (culture sharing) and demonstrate professionalism and partnership. These strategies of cultural capital offset teachers' racial stigmatisation in mainstream schools.
Although black males school exclusion continues to plague the community, black students improved participation in further and higher education, clearly is, indicative of the historical legacy of strength and struggle inherited from the Windrush generation that has allowed Black people to be successful. However,   structural inequalities persist for the grand/great grand children of Windrush generation in other spheres. Racial inequality in employment for black people  and decreasing employment opportunities, normally referred to as the 'ethnic penalty',  raises the question as to whether  education will continue to  exemplify  aspiration , resistance , empowerment and transformation for the post Windrush community. The  persistent 'ethnic penalty' encountered by British black and ethnic minority within the employment market has continued to be reported by a plethora of bodies, namely British parliamentary committees (ie Department for Work and Pensions), the Equality and  Human Rights Commission, leading think thanks(i.e  the Runneymede Trust), Trade unions(i.e Trade Union Council) and so forth. The 'ethnic penalty' concerns the barriers to opportunities and discrimination experienced by groups of people due to their race and ethnicity. Within this context of barriers to black and ethnic minorities and employment opportunities there is the question of the plight of British black and ethnic minority young people. According to a recent report by the UK's, Parliamentary Work and Pensions Committee (1) "There are stark differences in youth unemployment by ethnic group. In the year to June 2016, the unemployment rate among 16- 24 year olds was 30% for black people…" While unemployment rates falls substantially with age for all ethnicities, the relative positions of the groups largely persist (2017, p11)".
So, what are the lessons yet to be learnt?  We must continue the struggle for improved educational performance for black children, which began with Windrush generation. In addition the 'ethnic penalty' post education needs challenging. We have much to do.
Professor Cecile Wright, Professor of Sociology, Visiting Fellow ,Centre for Advanced Studies/ Honorary lecturer, School of Sociology and Social Work University of Nottingham and Professorial Fellow, Institute of Mental Health, University of Nottingham. Her research and teaching interest include: youth, race, social inclusion and ethno-cultural diversity in intersection with other markers of social location, such as gender, class, age, alongside complex outcomes (both individual and social structural) that such intersections can entail. Has extensive experience of conducting research project and project evaluation and has published many books book chapters and articles .