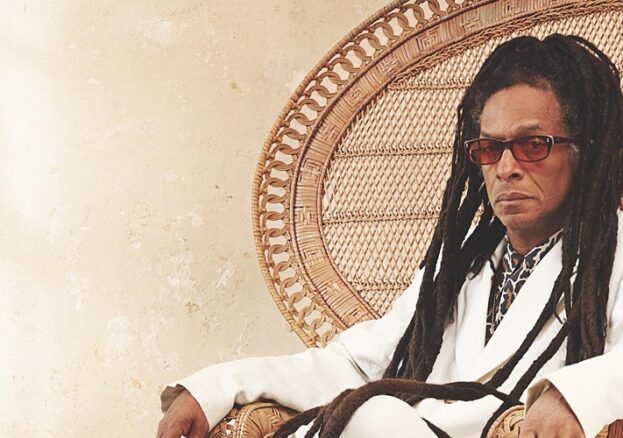 Don Letts – 'There and Black Again Tour' – An evening with the Rebel Dread – Book reading & signing followed by a Q & A
The filmmaker, musician, DJ, broadcaster, social commentator, husband and father – has always defied conformity. A British born son of Windrush parents, he seamlessly pivoted between London's punk and reggae scenes earning his reputation as the 'Rebel Dread'.
In There and Black Again – published by Omnibus Press on March 11th – Don Letts looks back on an exceptional life and tells tales of him befriending Bob Marley after sneaking into his hotel, joining The Clash's White Riot tour as manager of The Slits, and becoming one of the UK's most highly regarded video directors during the MTV boom.
Told in part as scenes from a movie shot on locations including London, Kingston, New York City, Los Angeles, Windhoek, Salt Lake City and Goldeneye, There and Black Again co-stars a cast of hundreds including Joe Strummer, John Lydon, Bob Marley, Chrissie Hynde, Chris Blackwell, Paul McCartney, Nelson Mandela, Keith Richards, Patti Smith, Chuck D, Malcolm McLaren and Vivienne Westwood.
With reflections on Black Lives Matter and the highs and lows of personal relationships, There and Black Again includes moments of civil unrest, live music, humour and political struggle. With author Mal Peachey There and Black Again is the refreshing and often unexpected story of a man who has never been afraid to disrupt, create, and tread his own path.
The evening will feature a book reading and signing as well as a Q & A from local music aficionado Jason Foster. Jason formally ran the legendary 'Sounds Good to Me' record store in Bedford and with his knowledge of music & culture coupled with his quick wit will bring a great presence to the evening.
Tickets are limited to just 60 spaces following social distanced guidelines and are only available via Seetickets in the event link