A blues singer from New Orleans who is described as a cross between Mavis Staples & Gladys Knight!
Inspired by iconic Soul singers such as Aretha Franklin, Nina Simone, Mavis Staples, Gladys Knight, Acantha's voice exudes throwback soul. She has developed a sound all her own while still giving a respectful nod to these great Soul singers that have paved the way.
Acantha Lang is a Soul/Blues artist born and raised in New Orleans, Louisiana. After moving to New York City, she began honing her skills and performing regularly at the Harlem Grill and the iconic Cafe Wha? (where Jimi Hendrix famously played).
While in NYC, she met and collaborated with Robert Randolph (and The Family Band) – named as one of Rolling Stone magazine's '100 Greatest Guitarists'. Robert asked if he could re-record one of Acantha's songs, 'Gonna Be All Right', for his Sony-released album 'Got Soul', which went on to be nominated for Best Contemporary Blues Album at the 2017 Grammy Awards.
By now, Acantha had relocated to London, where she further developed her Soul/Blues/Funk sound, performing with her band at many of London's most famous venues.
Acantha is due to release her debut single 'He Said/She Said' in Autumn 2020.
"When I first saw Acantha perform, I knew she was a star in every sense of the word. She has a soulful voice reminiscent of Aretha Franklin, Mavis Staples, and other legends of Blues & Soul music. She's the real deal"
MO PLEASURE(Bassist/Keyboard – Ray Charles/Michael Jackson/Earth Wind & Fire)
"…Her voice blew me away. She is truly unforgettable…"JUDE LAW
More Kensington and Chelsea Listings MORE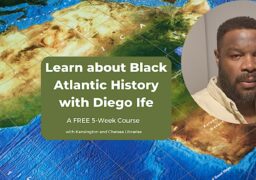 Kensington and Chelsea
Tuesday 7 November - Tuesday 5 December
Join this FREE 5-week learning programme to gain skills, knowledge, a certificate and prize giveaways with Diego Ife….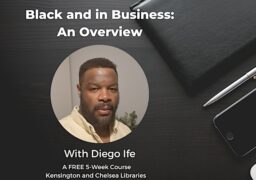 Kensington and Chelsea
Monday 13 November - Monday 11 December
Join this FREE 5-week course to learn about Black Global Finance and gain general business skills and knowledge…