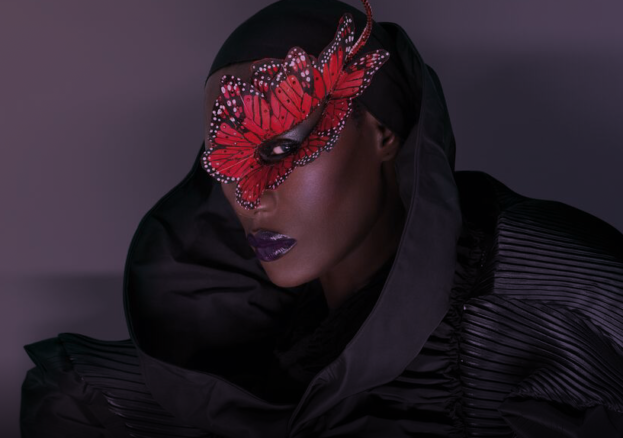 Music, film and fashion icon Grace Jones curates Meltdown 2020, the 27th edition of the UK's longest-running artist-curated music festival.
One of the most recognised figures of contemporary culture, Jones has had an enduring influence on countless artists from Björk to Lady Gaga with her attitude of fierce individuality and fearless self-expression. She continues to perform globally, captivating audiences with her musicianship, extravagant outfits and wild performances.
Taking the world by storm as one of the first black supermodels in the early 1970s, she went on to release a string of acclaimed albums including Warm Leatherette, Nightclubbing and Slave to the Rhythm. Her bold, androgynous image has made her a muse to artists and designers including Issey Miyake, Thierry Mugler and Andy Warhol.
Line-up to be announced in early 2020.
" I am honoured to be curating next year's Meltdown festival. Year after year, the festival continues to spread its colourful wings, allowing its curators to bring together an array of diverse talent not seen anywhere else. It's about time I was asked to curate Meltdown darling, don't you think?!"
Grace Jones to curate Meltdown festival 2020
Playlist: Grace Jones
Grace Jones has stood out as one of the most distinctive and recognisable figures in contemporary culture for more than three decades. One of the first black supermodels, she was a star of New York's disco scene, before making her mark as a recording artist in her own right.
In summer 2020 Jones descends on Southbank Centre for a much anticipated, and arguably overdue, turn as curator of our annual Meltdown festival. For ten days Jones, whose own musical carer has seen her work with superstar producers Trevor Horn and Nile Rodgers, will take over musical programming across our venues to put her own distinct stamp on our corner of London.
And to get you in the mood, and gain a flavour of what we might be able to expect from this inimitable star, we've corralled together a special selection of some of her most memorable work. From the disco dance vibe of her debut 1970s track 'I Need A Man', via the unmistakable 1980s sound of tracks such as 'Pull Up to the Bumper', and 'Slave to the Rhythm', to her more recent recording for the soundtrack of The Hunger Games: Mockingjay, enjoy all things Grace Jones in this Spotify playlist.
More Lambeth Listings MORE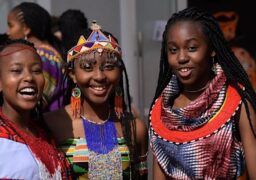 Lambeth
Saturday 9 December
The workshop aims to educate young people about their heritage which will help them develop a positive sense…