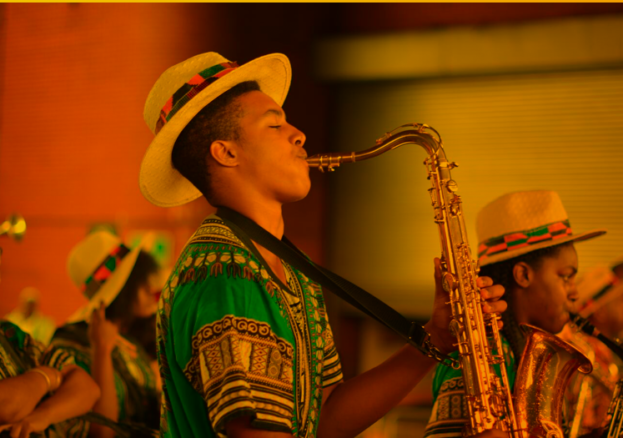 Dynamic dance, colourful costumes and irresistible beats: it's the south London youth performance group, taking us on a journey through grime, garage, Afrobeat and jazz.
Get caught up in the energy of the company's spectacular performance, featuring brass, woodwind, drums, steel pans and dance.
Creating a British carnival sound, the group draws influences from the sounds and movements of the Caribbean, Brazil, west and south Africa, New Orleans jazz, funk and hip-hop.
Kinetika Bloco is one of four community-focused Creative Learning Partners that we work with at Southbank Centre.
The company engages young people from south London in long-term creative activity, advancing their education, skills, and capacity for learning and leadership.
need to know
Age recommendation
For ages 3+
More Lambeth Listings MORE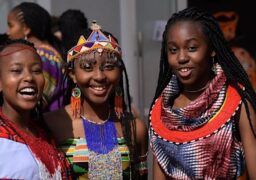 Lambeth
Saturday 9 December
The workshop aims to educate young people about their heritage which will help them develop a positive sense…