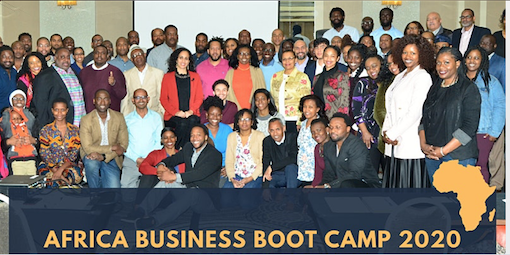 The Worlds ONLY Africa Business Training for the Diaspora!!
By Internationally Renowned Africa Business Trainer, Dr. Harnet
AFRICA BUSINESS BOOT CAMP 2020
London UK – Feb 22-23
This is where we will meet in 2020:
London UK: February 22-23
2-Day Africa Business Boot Camp
Saturday from 8.30 AM – 6 PM
until Sunday from 9 AM – 4.30 PM
Venue:
Amba Hotel Charing Cross
Strand, London WC2N 5HX, UK
(Just above Charing Cross Tube Station in Central London)
Dr. Harnet – Your Certified Africa Business Trainer
Hi, I am Dr. Harnet an internationally renowned and certified Africa Business Trainer. I show ambitious professionals & entrepreneurs in the Diaspora and friends of Africa how to start doing business in or with Africa FAST. I will show you powerful steps that will allow you to rapidly position yourself in the market as a newcomer while contributing towards Africa's future.
I have spent the last 20 years of my life (5 of them as an entrepreneur) working in and with Africa and I am on a mission to teach you how to become part of Africa's renaissance while building ethical wealth for yourself. I am the co-author of the book '101 Ways to Make Money in Africa' and have been featured on Forbes Africa, the Africa Club of Air France/KLM, Newsweek, the high-profile Africa CEO Forum, and spoke at Google among other. I also lead a growing and ambitious Africa Business Academy group online, and regularly lead Business & Investment Missions to Africa.
I want to challenge you to start living a greater version of your life in 2020…
I have a question for you: Where will you be at the end of 2020?
Will you still be wondering if there is more to life and how to break out of your unsatisfying routine and limitations?
Will you still be wondering about how to do business in Africa feeling intrigued by the huge profitable opportunities you read about?
Will you still be wondering how to create financial freedom and in which ways to leave your legacy?
Or will you have taken action and be reaping the juicy fruits!!?
Will you have made the decision that now is the time to live a greater version of yourself and to unleash the potential that really is locked inside you?
You see, whatever decision and steps you take in the NOW will determine your FUTURE.
And right now, I am offering to work with you to get your African business and investment ambitions from 'dreaming' or 'concept'- mode to the next level allowing you to implement and create an amazing life journey.
BootCamp Value for you:
2-Day Training Intensive
Learn the 7-step formula that will allow you to get your African business and investment started from anywhere in the world, while cutting down TIME, RISK, and related COST. Get clarity about how to build your African business on a large or a small budget.
Networking Opportunities
There are only a few places where you can truly connect with like minded people. We want to build a community around our trainings and hence there will be ample of opportunity for you to connect with like-minded people to initiate comradeship and business relationships during the boot camp.
Action Workshop & Success Plan for 2020
During our boot camp workshop on day 2 we will look into your individual Africa business ideas, challenges, and struggles and turn them into clarity. We will also design a success plan for you that you can follow after the boot camp.
More Westminster Listings MORE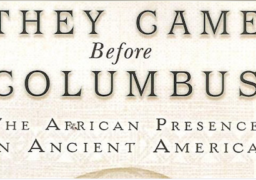 Westminster
Sat, 2 May 2020 10:00 – 12:00
This special walk delves into an amazing depth of African/Caribbean history between Soho Square and Russell Square: It…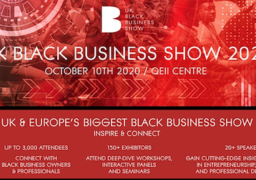 Westminster
Sat, 10 October 2020 09:00 – 18:00
The UK Black Business Show has been created to inspire and connect black business owners and professionals working…