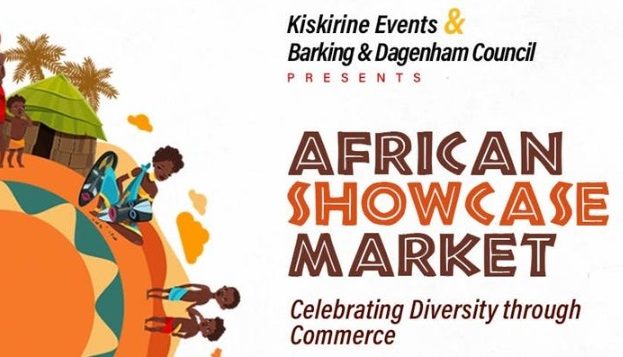 Please join us in Barking Town Centre, for another  exciting African Showcase Market. An outdoor event with cultural and
artistic representations from 8 participating african countries; cutting across the continent.
Featuring:
**Live performances by Artistes from North, East, South and West
Africa.
**We will also have drum workshop, Jollof V Jollof, Acoustic, hair workshop, Choreographer. **And head-gear wrapping seminar
**Drumming workshop crash course and many other African cultural classes.
**Over 50 market stalls all displaying authentic African products and services. Be sure to be part of the fun-filled event.
TIME: 10am – 6pm
ADMISSION: FREE
Let's showcase the inherent beauty of African cultures
to the Afrophiles who live in the great borough of Barking and Dagenham.