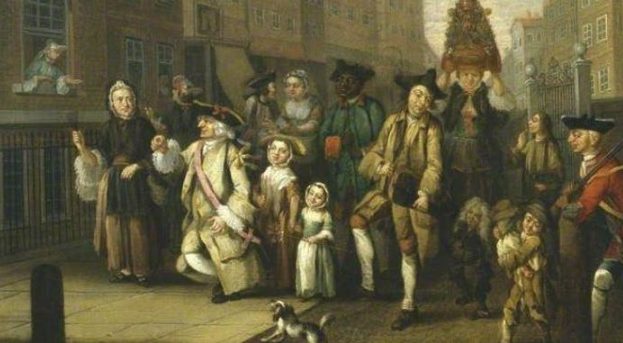 The Bank of England was originally founded to supply money to King William III (aka William of Orange) to fight in wars. But the bank was heavily involved in slavery from day one. When it was set up in 1694 it underpinned the whole system of commercial credit, and its wealthy City members – from the Governor down – were often men whose fortunes had been made wholly or partly in the enslavement and kidnapping era.
Meanwhile in Ethiopia, coffee was being invented and proceeded to conquer the world. See one of the first coffee houses in the City and find out its story. See a statue you've never seen before that represents the enslavement era but which most people don't know about (or have passed but never noticed!). Hear stories of ships, sailors, priests, and plantations to name but a few.
Come for a walk with Avril Nanton, your professionally qualified guide, to see some of the sights and hear stories about people you've never heard off before. This tour includes information on:
-John Newton – slaver and abolitionist
-Plantations
-Coffee and its beginnings
-The church that conducts Christian services in Swahili
-Statues and Monuments in the City
Meeting Time: 10.45am
Tour Time: 11am
Meeting Point: Bank Station, Exit 3, outside the Royal Exchange
Tickets: £10 adults, £2 child
If you've never been on a walk in London before, then visit the website Avril's Walks and Talks www.avrilswalksandtalks.co.uk to find out the best guide to walking around London.
Organiser Avril's Walks and Talks
Organiser of CITY OF LONDON AFRICAN CARIBBEAN TOUR
Avril's Walks and Talks is run by the vivacious Avril Nanton. She has been a student of Black History edification for many years and enjoys passing on information to the general public about a subject close to her heart. As the Director, she uses her experience and knowledge to fully inform her audience on the walk so that they come away with new information about something they may have been walking past for years and never knew anything about. She helps to change the perspective of those who "didn't know"… Avril is a fully qualified Westminster University guide.
Walks include:
Islington walk – Chaos, Disorder and Carnival – since when was the Notting Hill Carnival associated with Islington? Who knew that the ANC headquarters were blown up by the South African Police in Islington? Which female genital mutilation [FGM] practicing country has their embassy in Islington? The first black arts centre was based in Islington, but what became of it?
Westminster Black Statues Walk – walking around London looking at and learning about some of the statues, monuments and people who have walked the streets of London. Hear about the black man who sailed with Nelson at the Battle of Trafalgar; hear about some of the other jobs Black people did during the 19th century. Which popular Black artist has had his work displayed in Trafalgar Square and other parts of London? Where is the oldest monument in London?
Tottenham African Caribbean Walk – mention Tottenham and immediately images of riots appear. But did you know that in 1554 a Muslim came to live in Tottenham and when he died left lots of money to look after the poor for many years to come? Over 300 years to be exact! What about all those clubs…! Oh yeah, and Adele was born there too!
Hyde Park African Caribbean Walk – how many people know that Black people fought in not only the most recent world wars (1 & 2) but also various other wars that Britain has engaged in. This walk will take you around Hyde Park to examine the consequences of wars and what they mean to those who took part from Africa and the Caribbean, as well as the Aborigines and Maoris who found themselves drawn into the melee.
More City of London Listings MORE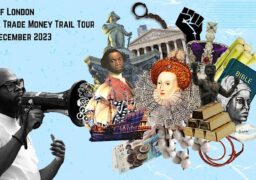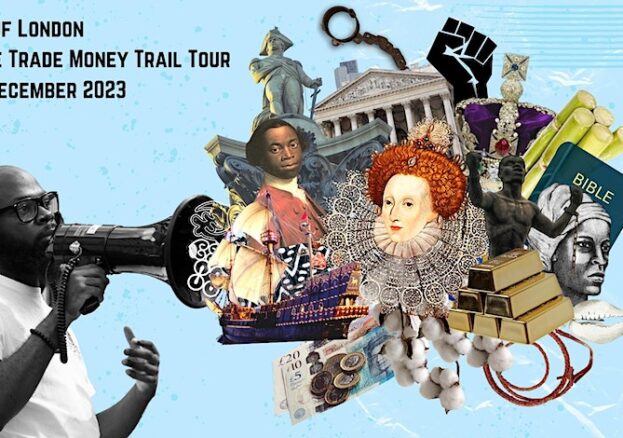 City of London
Saturday 2th December
Find out how London keeps its memory of the glorification of stolen African lives that capitalised the "streets…