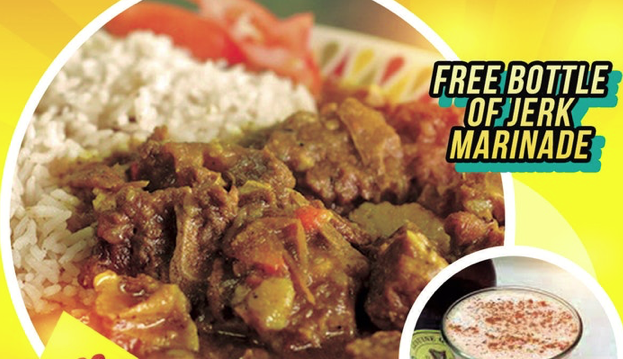 Ever wondered how to create those exciting flavours found in Jamaican Jerk Chicken or how to get the rich savoury flavour in Curried Goat? Well whether you are a beginner or not we can teach you how to cook these dishes and many more.
Classes are further enriched with an expert in Caribbean cooking and working knowledge of the history of the cuisine.
The cookery class consists of between 7 and 10 people in a small and personal friendly atmosphere. As well as giving you a background to Caribbean food and showing you how to use the famous "dutchpot"
You will learn how to create your own Jerk marinade and sauce. Our lessons are designed to be informative and hands on, but easy-going so you can enjoy yourself while you learn.
Whether you're coming alone, as a couple, a family or a group, our lesson space can adapt to create the perfect cooking environment. After we have cooked up a feast not only will you eat the food there but you will also be given a meal to takeaway with you.
Caribbean Dutchpot is a family run business thataims to increase awareness and knowledge of this wonderful cusine throughout the U.K. Caribbean Cookery Classes is one of the ways we will do this. In addition we offer a takeaway/delivery service as well as catering.
We operate in an environment of respect both to each other and customers. Every interaction involves honesty and transparency. We pride ourself on professionalism and will always be reliable and trustworthy.