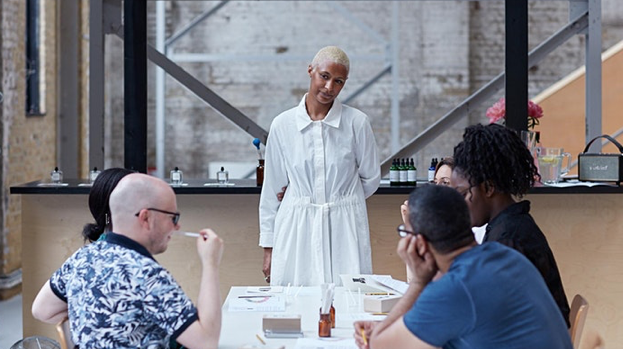 Maya Njie offers unique bespoke perfume blending workshops ideal for an immersion into the craft of fragrance making.
About this Event
Self taught perfumer, Maya Njie, has created a range of five gender neutral fragrances, all inspired by her Swedish and West African heritage.
During this introductory perfume workshop guests will learn about the basic structures and explore a variety of natural and synthetic ingredients that are commonly used in perfumery.
Each participant will receive a kit containing a 20ml glass dropper bottle to blend their own fragrance along with a 7.5ml vial to decant into.
The workshops provide an informative chance to learn the art of fragrance blending whilst creating their own bespoke scent.
*Important: Please be aware that we will be working with diluted ingredients commonly used in perfumery and some contain allergens (many of which are naturally occurring in essential oils). There will be a declaration of these as part of the course introduction, if you have sensitive skin please take this into consideration and consult your doctor beforehand if unsure.